We aim to deliver secure, safe, and flexible solutions while minimizing related complexities and required investments.
Are you searching for reliable Managed IT Security Services in Toronto? Look no further than Group 4 Networks! We are committed to safeguarding your business from cyber threats and provide unparalleled IT security solutions tailored to your unique needs.
Why Choose Group 4 Networks for Managed IT Security Services?
Proactive Threat Detection: We employ cutting-edge technology to proactively identify and neutralize security threats before they can harm your business. Our team of experts constantly monitors your network, ensuring you stay one step ahead of cybercriminals.

Customized Security Solutions: Every business is unique, and so are its security requirements. Our team works closely with you to develop a personalized IT security strategy that aligns with your business goals and budget.

24/7 Monitoring and Support: Cyber threats never sleep, and neither do we. Our around-the-clock monitoring and support services ensure your business always remains protected.

Data Encryption and Backup: Your data is your most valuable asset. We implement robust encryption and backup solutions to safeguard your critical information and ensure quick recovery in case of data loss.

Compliance and Regulations: We help you navigate the complex landscape of IT compliance and regulations, ensuring your business complies with industry standards and legal requirements.
Our Managed IT Security Services Include:
Firewall Protection: We set up and maintain advanced firewall systems to shield your network from unauthorized access and cyberattacks.

Antivirus and Malware Defense: Our comprehensive antivirus and malware protection strategies keep your systems clean and threats-free.

Email Security: Protect your inbox from phishing, spam, and other email-based threats with our robust email security solutions.

Employee Training: Your employees play a crucial role in your security posture. We provide training to help them recognize and mitigate security risks.

Incident Response: In the event of a security breach, our rapid incident response team will minimize the damage and get you back on track quickly.
Why Wait? Secure Your Business Today!
Don't leave your business vulnerable to cyber threats. Contact Group 4 Networks, Toronto's leading IT Support Company, and fortify your security with our Managed IT Security Services. Our team is ready to assist you 24/7. Your peace of mind is just a call away!
 

Explore Our Comprehensive Managed IT Security Services:
EDR (Endpoint Detection and Response)
UBA (User Behavior Analytics)
Employee Internet Access Management
Firewall Protection
IDS/IPS (Intrusion Detection and Prevention Systems)
Multi-Tier Authentication
Data Encryption Services
Web Application Security Testing
Discover how our IT security expertise can enhance your business's protection."
To assist our clients in successfully deploying strong and well-managed security solutions, G4NS offers FREE Security Assessment. Our team will review the client's current setup through this FREE Security Assessment, identify potential exposure security risks, and propose a mitigation plan.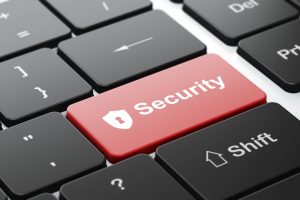 About Group 4 Networks
Your Partner in Secure and Efficient IT Solutions
Welcome to Group 4 Networks, your premier Managed IT Service Provider located in the heart of Toronto. With a strong commitment to cybersecurity and a comprehensive suite of IT services, we are dedicated to helping businesses thrive in the digital age while safeguarding their critical assets.
Why Choose Group 4 Networks?
At Group 4 Networks, we understand that your business's success relies on efficient, secure, and reliable IT infrastructure. Here's why we're the preferred choice for businesses in Toronto and beyond:
1. Cybersecurity Expertise
Cyber threats constantly evolve, and protecting your business is our top priority. We specialize in cybersecurity, offering cutting-edge solutions to safeguard your data, network, and operations. With us, you'll stay ahead of cybercriminals and ensure the integrity of your digital assets.
2. Tailored IT Services
No two businesses are the same, and neither are their IT needs. We take a personalized approach to understanding your unique challenges and objectives. Our team collaborates closely with you to develop customized IT solutions that align with your goals and budget.
3. Proactive Support
With Group 4 Networks, you can count on proactive IT support. We monitor your systems around the clock, identifying and addressing potential issues before they disrupt your operations. Our quick response ensures minimal downtime and maximum productivity.
4. Comprehensive Service Offerings
Our comprehensive range of IT services includes:
Managed IT Services: A full suite of IT management and support services.
Cybersecurity Solutions: Protecting your business from cyber threats.
Cloud Services: Harnessing the power of the cloud for enhanced efficiency.
IT Consulting: Expert guidance to optimize your IT strategy.
Network Services: Ensuring a robust and reliable network infrastructure.
5. Industry Compliance
We help businesses navigate the complexities of industry-specific compliance and regulations, ensuring your IT infrastructure remains compliant with the latest standards.
6. Client-Centric Approach
Our clients are at the center of everything we do. We strive to build strong, lasting partnerships based on trust, transparency, and exceptional service.
Ready to elevate your IT infrastructure and cybersecurity? Contact Group 4 Networks today to learn more about our services and how we can tailor a solution to meet your business's unique needs.
We provide service in the following areas: Toronto, Kitchener, Vaughn, Richmond Hill, GTA, and surrounding cities.