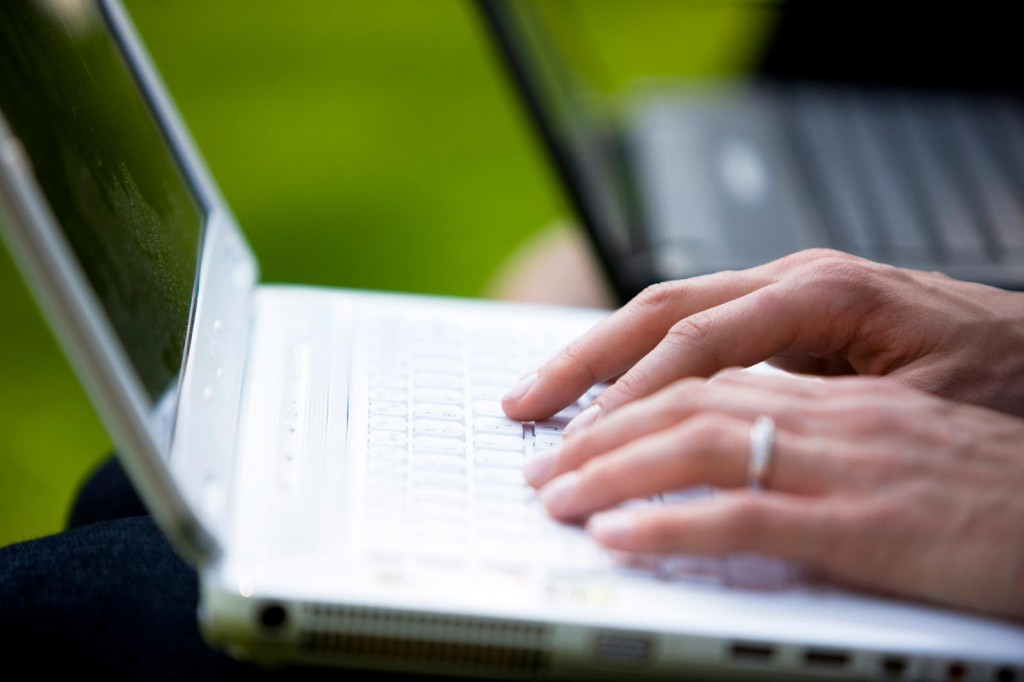 If you're looking for exceptional IT consulting in Toronto, Group 4 Networks is a highly-regarded provider of online services. We offer a range of services, from email hosting to managed IT services, cloud computing, and IT support, including cloud backup and more.
You can rely on us to provide top-quality IT consulting in Toronto and beyond.
Group 4 Networks employees have experience in various fields within IT, such as Wi-Fi, Microsoft Exchange, Windows Server, Active Directory, computer hardware, email, mobile devices, and so on.
When you hire Group 4 Networks for IT consulting services, we'll come into your office and truly listen to what you, as the client, want to change in your environment. Perhaps you want a better file server to store your files and need assistance choosing the most affordable server. We can make it happen. What you want, that's what we at Group 4 Networks will do our best to deliver. We never give only one solution. We provide more solutions proven to work for our other clients.
Group 4 Networks is a company that hires recent graduates from college and university and employs more senior people with many years of experience in the IT industry.
We aim to please our clients and are passionate about fixing technical problems, whether small or big. We do it in a friendly manner because we want you to trust us, and you can. Our employees can make site visits when you request or when it's needed. We use various software to prevent virus infections, ensure automatic updates are applied, and remotely connect and control your pc should an employee ever need assistance as part of or managed IT plan.
Also, we are masters in the art of backups. Backups can be confusing, especially with some of the complicated software. Don't worry, and we'll take care of it. Be it CrashPlan, Acronis, or Symantec Backup Exec, it makes no difference to us.
If you're looking for assistance with your business in Toronto, Group 4 Networks, an IT consulting firm, offers various valuable services. Here are a few ways in which an IT consulting firm can benefit your business:
Technology Strategy and Planning: An IT consulting firm can assess your current technological infrastructure, understand your business goals, and develop a strategic technology roadmap aligned with your objectives. This includes identifying areas for improvement, recommending suitable technologies, and creating a plan to optimize your IT resources.
IT Infrastructure Management: IT consultants can assist in designing, implementing, and managing your IT infrastructure, including networks, servers, storage systems, and cloud services. They can help ensure your infrastructure is secure, scalable, and optimized for performance.
Cybersecurity and Risk Management: With the increasing importance of cybersecurity, IT consultants can help you assess and enhance your organization's security posture. They can perform vulnerability assessments, develop robust security policies and procedures, implement security technologies, and provide employee training to mitigate cyber risks and protect your sensitive data.
Business Continuity and Disaster Recovery: IT consultants can help you develop and implement business continuity and disaster recovery plans. They can assess potential risks, identify critical systems and data, establish backup and recovery strategies, and conduct regular testing to ensure your business can quickly recover from disruptive events.
Software Development and Integration: If you require custom software solutions, IT consultants can assist in developing and integrating software applications tailored to your specific business needs. They can also advise selecting and implementing off-the-shelf software solutions that align with your requirements.
IT Project Management: IT consultants can provide project management expertise for IT initiatives, ensuring that projects are delivered on time, within budget, and meet your business objectives. They can handle project planning, resource allocation, risk management, and coordination with vendors and stakeholders.
IT Support and Helpdesk Services: IT consulting firms often provide ongoing technical support and helpdesk services, assisting your employees with day-to-day IT issues, troubleshooting, and resolving technical problems promptly.
Technology Training and Adoption: IT consultants can offer training programs to educate your employees on new technologies, software applications, and best practices. This helps increase efficiency, productivity, and user adoption of new IT systems.
With the help of Group 4 Networks, you can benefit from our expertise, experience, and specialized knowledge to improve your technology infrastructure, boost security, streamline processes, and drive business growth. We offer tailored solutions and recommendations that meet your specific business needs, ensuring that you remain competitive in the digital world.
call us