IT Services Toronto | Reliable Solutions for Business Success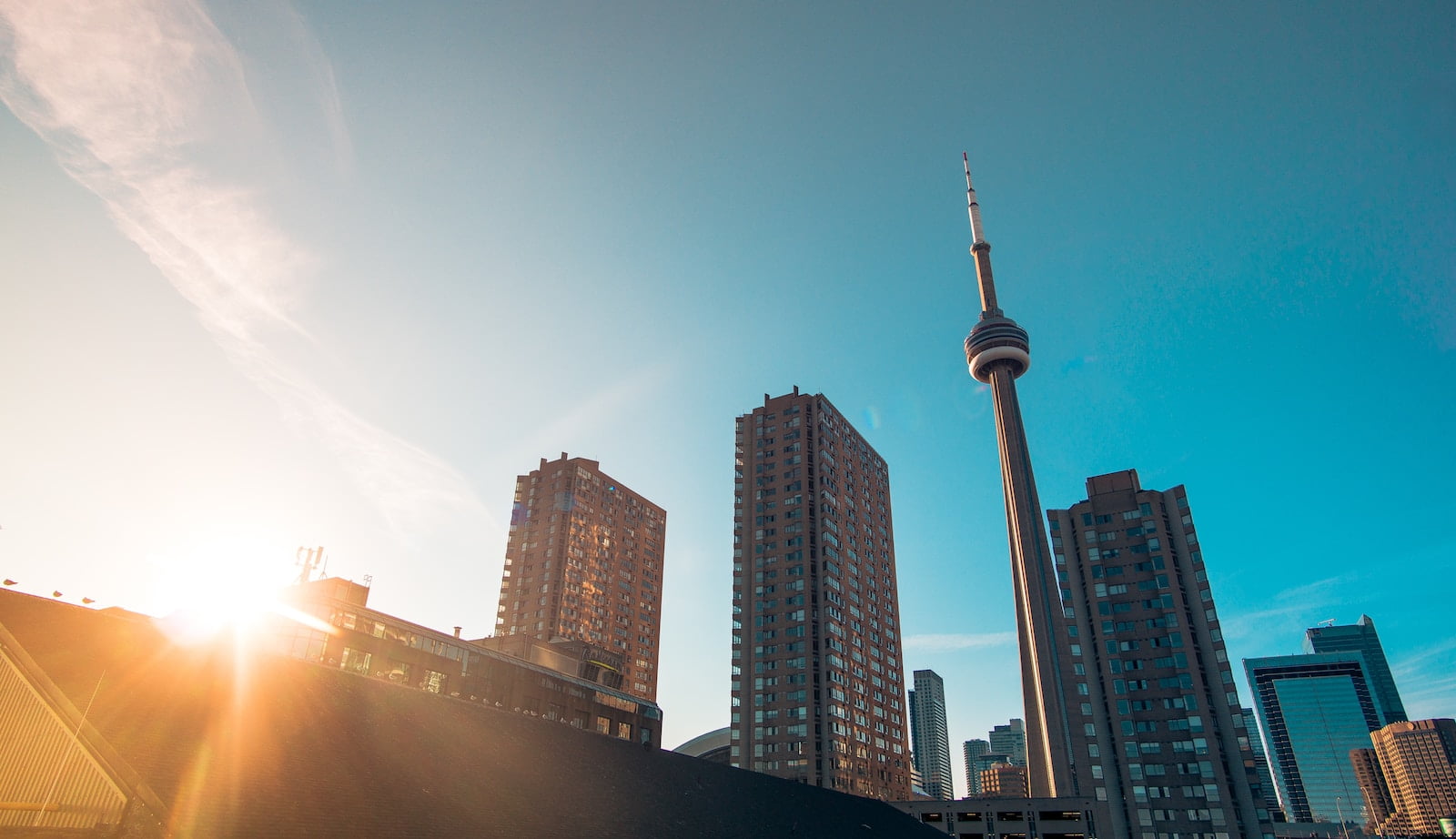 Welcome to Group 4 Networks, your go-to provider of professional IT services in Toronto. As technology continues to play a critical role in businesses, having a reliable IT partner is essential for seamless operations. We offer a comprehensive range of IT services tailored to meet the unique needs of businesses in Toronto. From network management to cybersecurity, our expert team is dedicated to delivering reliable and efficient technology solutions that empower your business.
Our IT Services Toronto
Network Management and Support:

Ensure optimal network performance with our comprehensive network management solutions.
Proactive monitoring and maintenance to detect and resolve issues before they impact your operations.
Reliable support for routers, switches, firewalls, and other network devices.

Cybersecurity Solutions:

Protect your business from cyber threats with our robust cybersecurity services.
Implement firewalls, intrusion detection systems, and antivirus solutions to safeguard your network.
Regular security assessments and vulnerability scanning to identify and mitigate risks.

IT Consulting and Strategy:

Leverage our IT consulting expertise to align technology with your business goals.
Develop a strategic roadmap for IT infrastructure upgrades, cloud migration, and digital transformation.
Optimize IT resources and enhance operational efficiency.

Cloud Services:

Seamlessly transition to the cloud with our reliable cloud services.
Assess your requirements and implement cloud solutions for data storage, software applications, and collaboration.
Ensure scalability, flexibility, and cost efficiency with cloud-based infrastructure.

Help Desk and Technical Support:

Reliable technical support to resolve IT issues and provide assistance to your employees.
Timely response and resolution of hardware and software problems.
Expert guidance and troubleshooting to maximize productivity.

Data Backup and Recovery:

Protect your critical data with our reliable backup and recovery solutions.
Regular data backups and off-site storage to ensure data availability in the event of a disaster.
Swift recovery to minimize downtime and data loss.

Why Choose Us for IT Services
Local Expertise: We have in-depth knowledge of the Toronto business landscape, providing tailored IT solutions for local businesses.
Technical Excellence: Our team comprises skilled IT professionals with expertise in various technologies and industry best practices.
Proactive Support: We proactively approach IT management, identifying and addressing potential issues before they impact your operations.
Reliable Service: We are committed to delivering reliable and prompt service with a focus on customer satisfaction.
Scalable Solutions: Our IT services are designed to scale your business, accommodating your evolving technology needs.
Contact Us for Reliable IT Services in Toronto: Maximize the potential of your business technology with our trusted IT services in Toronto. Contact us today to discuss your IT requirements and schedule a consultation. Let us be your strategic technology partner, empowering your business for success.
Group 4 Networks is an IT Support Toronto provider renowned for quality online and IT solutions like email hosting, managed IT services Toronto, cloud computing, IT Support, IT Consulting, cloud backup, and many others.
IT Support costs can be lower with our newly discovered and Easy Way. We can Lower Your IT Support Costs While Practically Eliminating Frustrating Computer Problems, Error Messages, and Downtime. We can help you Lower Your IT Costs While Making Your Network Run Faster and With Fewer Problems.
Thanks to Group 4 Networks IT Support Services Plan, you can now get all of the computer network support you need for one low, fixed monthly rate without any surprises, hidden costs, or the expense of a full-time IT staff!
If you are looking for the best IT Services in Toronto & GTA, please call Group 4 Networks.
Q. Why are IT services good for my business?
A.
IT services Toronto are highly beneficial for your business in several ways:
Enhanced Efficiency with IT Services Toronto: IT services streamline business operations by automating processes, integrating systems, and optimizing workflows. You can increase productivity, reduce manual tasks, and improve overall efficiency across departments by leveraging technology solutions.
Improved Communication and Collaboration:

IT services Toronto

enable seamless communication and collaboration among your employees, regardless of their physical location. Email systems, instant messaging platforms, video conferencing, and collaborative tools foster effective teamwork and knowledge sharing, leading to better decision-making and faster problem-solving.
Data Security and Protection: IT services Toronto help safeguard your business data from cyber threats and unauthorized access. By implementing robust cybersecurity measures such as firewalls, encryption, and intrusion detection systems, you can protect sensitive information, customer data, and intellectual property, instilling trust and ensuring compliance with data protection regulations.
Scalability and Flexibility: IT services Toronto provides the flexibility to scale your business operations as needed. Whether it's expanding your IT infrastructure, accommodating a growing workforce, or adapting to changing market demands, IT solutions can be tailored to support your business's scalability and agility.
Cost Savings: IT services Toronto offer cost-saving opportunities for your business. By leveraging cloud computing, virtualization, and software-as-a-service (SaaS) models, you can reduce hardware and maintenance costs, eliminate the need for extensive in-house IT infrastructure, and pay for services on a scalable, subscription-based model.
Strategic Decision-Making: IT services in Toronto provide valuable insights through data analytics and reporting. By leveraging data-driven decision-making, you can comprehensively understand your business performance, customer behavior, market trends, and growth opportunities. These insights enable you to make informed strategic decisions, optimize operations, and drive business success.
Business Continuity and Disaster Recovery: IT services Toronto include proactive business continuity and disaster recovery planning measures. By implementing data backup solutions, disaster recovery plans, and redundant systems, you can minimize downtime during unforeseen events, recover quickly, and ensure uninterrupted business operations.
Competitive Advantage: Leveraging advanced technologies and IT services in Toronto gives your business a competitive edge. By staying current with industry trends, adopting innovative solutions, and embracing digital transformation, you can differentiate your business, deliver exceptional customer experiences, and outperform competitors.
Expert Support and Maintenance: IT services Toronto provide access to skilled professionals who can offer technical expertise, support, and maintenance for your IT infrastructure. Whether troubleshooting issues, upgrading systems, or providing guidance on technology investments, their expertise ensures smooth IT operations and minimizes disruptions.
Customer Satisfaction and Retention: By leveraging IT services, you can enhance your customer experience, responsiveness, and satisfaction. From efficient online transactions and personalized interactions to self-service portals, technology enables you to meet customer expectations, build loyalty, and differentiate your business in a competitive market.
In summary, IT services by Group 4 Networks offer numerous advantages for your business, including improved efficiency, communication, data security, scalability, cost savings, informed decision-making, business continuity, and a competitive edge. By leveraging technology solutions, you can optimize operations, drive growth, and deliver exceptional experiences to your customers, ultimately contributing to the long-term success of your business.