Secure Your Business IT Systems with Expert Managed IT Services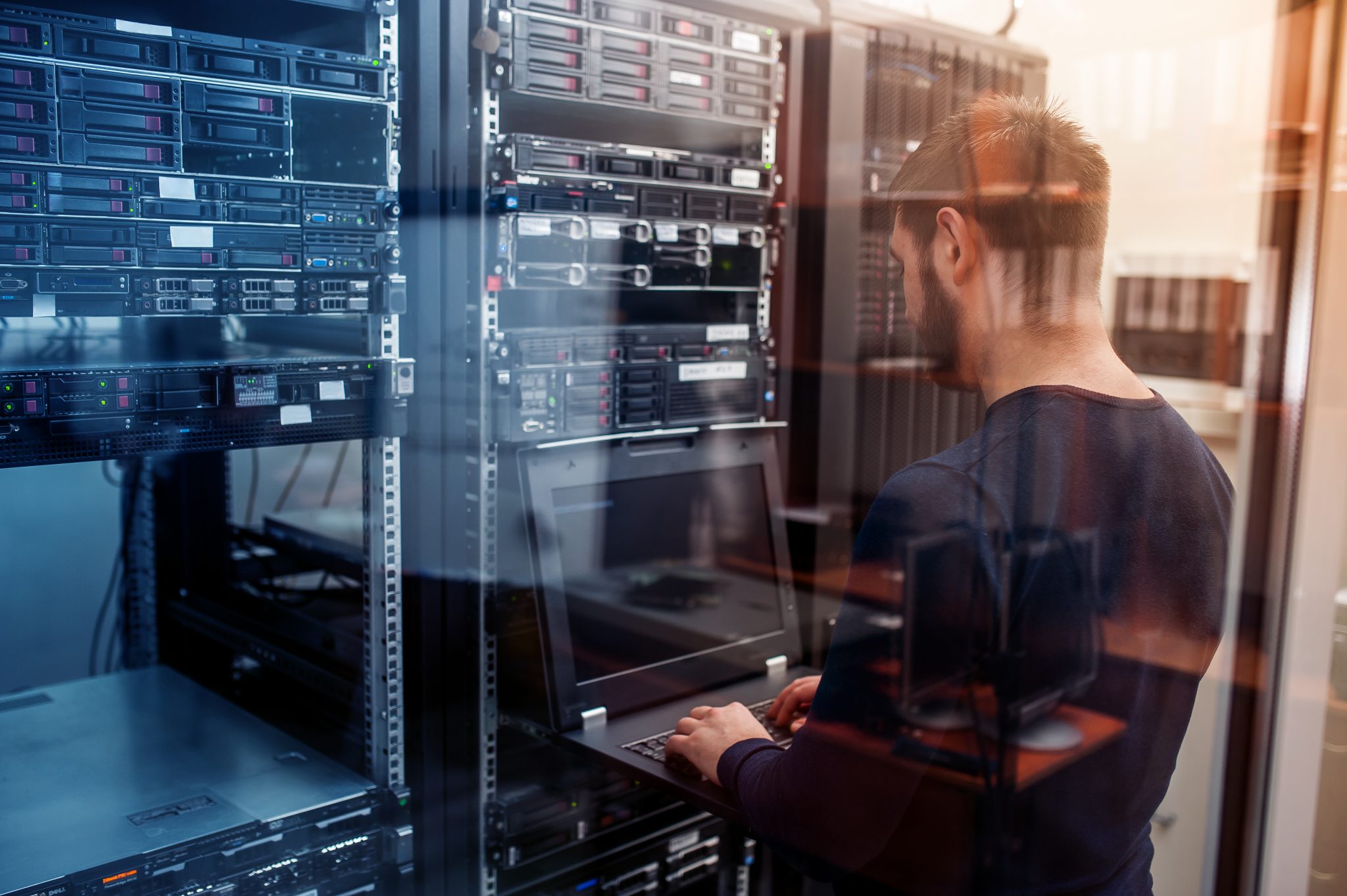 Helping You Focus on Your Core Business with Hassle-Free IT Support
Welcome to our world-class Managed IT Services that ensure the safety and efficiency of your business's IT systems. We understand that in today's digital age, a reliable and secure technological backbone is essential for success and growth. As experts in the field, we are here to support you with top-notch IT solutions tailored to your unique business needs. Say goodbye to IT headaches and hello to uninterrupted productivity.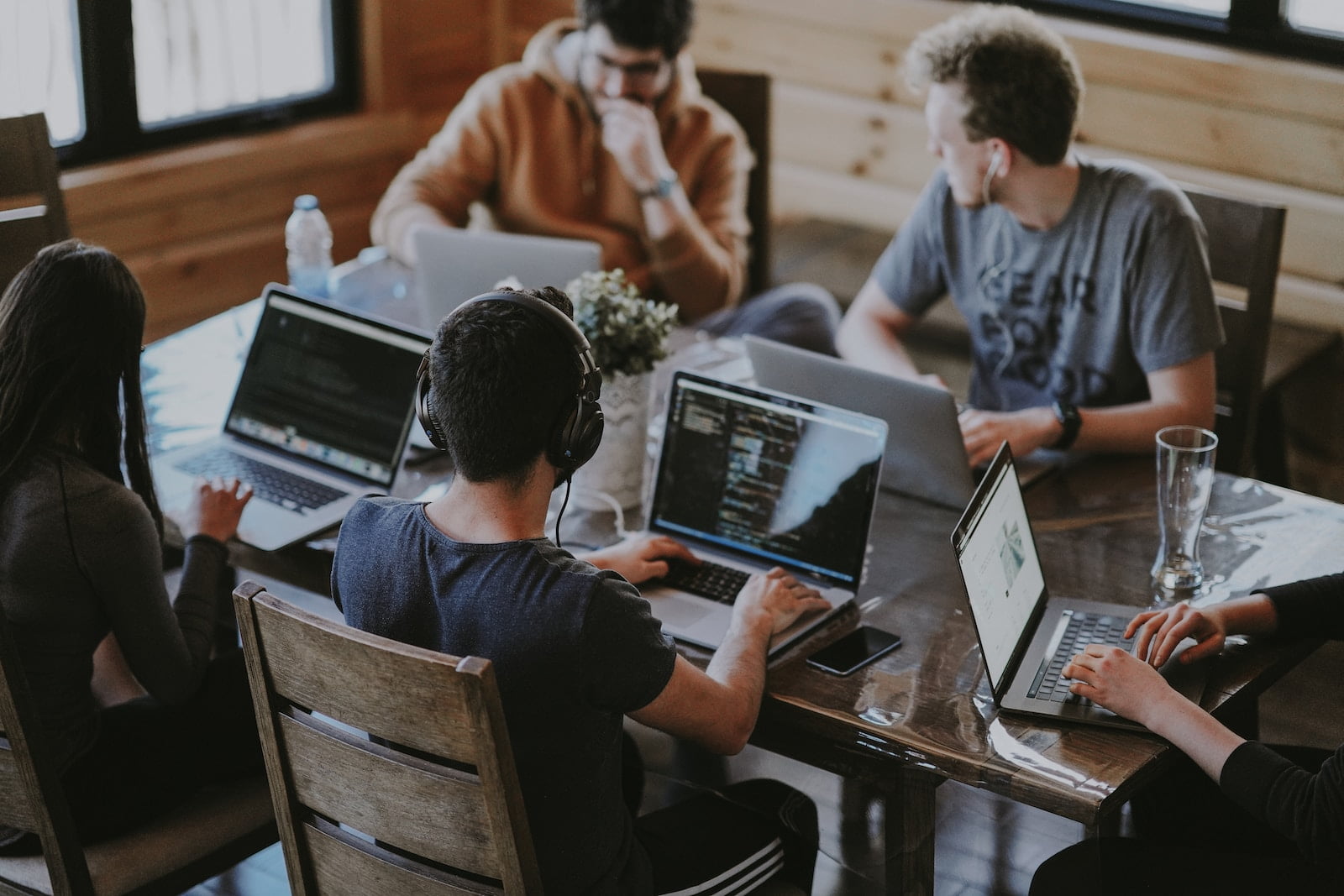 Why Choose Group 4 Networks Managed IT Services
Here is why partnering with us for Managed IT Services is a smart choice:
Expertise: Our team of highly skilled professionals brings years of experience and expertise to the table. We are equipped with the latest industry knowledge and best practices to ensure your IT systems are optimized and secure.
Proactive Maintenance: We take a proactive approach to IT maintenance, constantly monitoring your systems to identify and resolve potential issues before they become major problems. This minimizes downtime, improves efficiency, and reduces overall IT costs.
24/7 Support: With our Managed IT Services, you have round-the-clock access to our dedicated support team. No matter the time or day, our experts are just a phone call away, ready to address your IT concerns promptly and effectively.
Cybersecurity: Protecting your business from cyber threats is our top priority. We implement robust security measures, including firewalls, antivirus software, regular data backups, and proactive threat detection, to safeguard your business data and maintain compliance.
Scalability: As your business grows, your IT requirements evolve. Our flexible Managed IT Services allow you to scale up or down based on your needs. Whether you are expanding to new locations, adding employees, or implementing new technologies, we'll ensure your systems seamlessly support your growth.
Our Managed IT Services Offerings
Network Monitoring and Management:
Constant monitoring of a client's network infrastructure to promptly detect and resolve any issues. This includes managing routers, switches, firewalls, and other network devices.
Server Management:
Proactive management of servers to ensure their availability, performance, and security. This involves regular maintenance, patch management, backup and disaster recovery, and optimizing server configurations.
Help Desk and Technical Support:
A dedicated help desk team to provide technical support and assistance to end-users. This can include troubleshooting hardware and software issues, resolving connectivity problems, and answering user queries.
Security Services:
We implement and manage comprehensive security measures to protect the client's IT infrastructure from cyber threats. This includes firewall management, antivirus and antimalware solutions, intrusion detection and prevention, and vulnerability assessments.
Data Backup and Recovery:
Regularly backing up critical data and implementing reliable recovery solutions to minimize data loss in case of a disaster. Managed IT service providers ensure data is securely stored and can be restored efficiently.
Cloud Services:
Assistance with migrating to the cloud and managing cloud-based infrastructure and services. This includes managing virtual servers, storage, and applications, ensuring scalability, and optimizing cloud costs.
IT Consulting and Strategy:
Providing guidance and expertise to help organizations align their IT infrastructure with their business goals. This can involve technology roadmap planning, IT budgeting, and recommending solutions to improve efficiency and productivity.
Vendor Management:
Managing relationships with IT vendors and overseeing the hardware, software, and services procurement process. This ensures the client receives the best products and services at competitive prices.
IT Asset Management:
Tracking and managing the client's hardware and software assets throughout their lifecycle. This includes inventory management, software license compliance, and optimizing asset utilization.
Proactive Maintenance and Upgrades:
Regularly maintaining and updating IT systems to ensure they remain up-to-date and secure. This involves applying patches, upgrading software versions, and replacing outdated hardware components.
Why Trust Us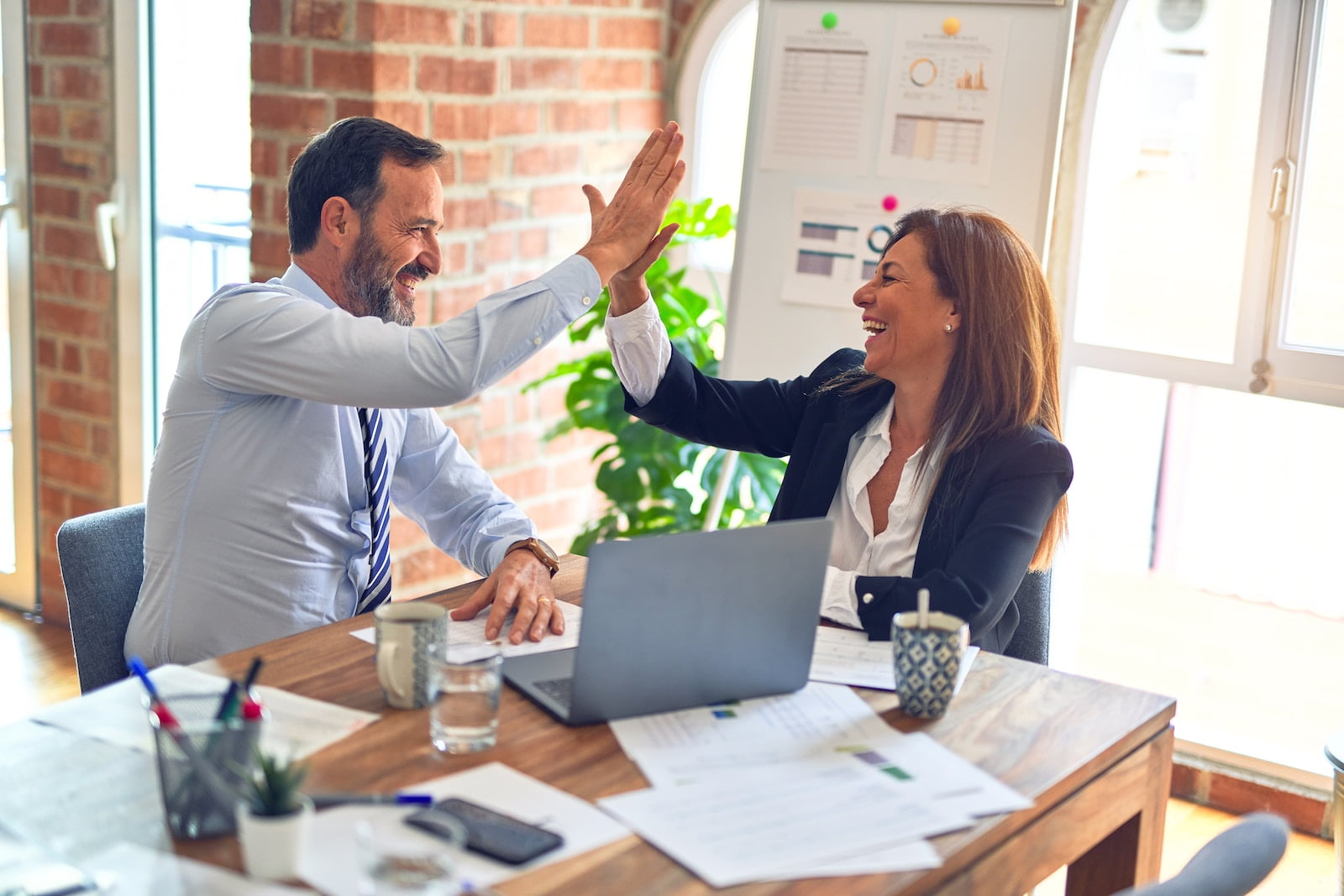 Trust is paramount when choosing a Managed IT Services provider. Here are some reasons why our clients rely on us:
Proven Track Record: We have a long list of satisfied clients who have benefited from our Managed IT Services. Their success stories speak volumes about our expertise and commitment to delivering exceptional solutions.
Customer Testimonials: Read what our happy clients say about their experience with our Managed IT Services. They trust us with their critical IT infrastructure, and we don't disappoint.
Partnerships: We have established partnerships with leading technology providers, allowing us to offer the best-in-class solutions and stay at the forefront of industry advancements.
Certifications and Awards: Our team of experts holds various certifications and has received industry recognition for their exceptional work. Rest assured. Your business IT systems are in safe hands.
The primary benefit to a business owner is peace of mind, knowing that employee resources can be focused on business objectives. In contrast, a critical component of the business (the IT network) is proactively managed and supported by a team of experts!
Contact us today to learn how Managed IT Services can benefit you and your business.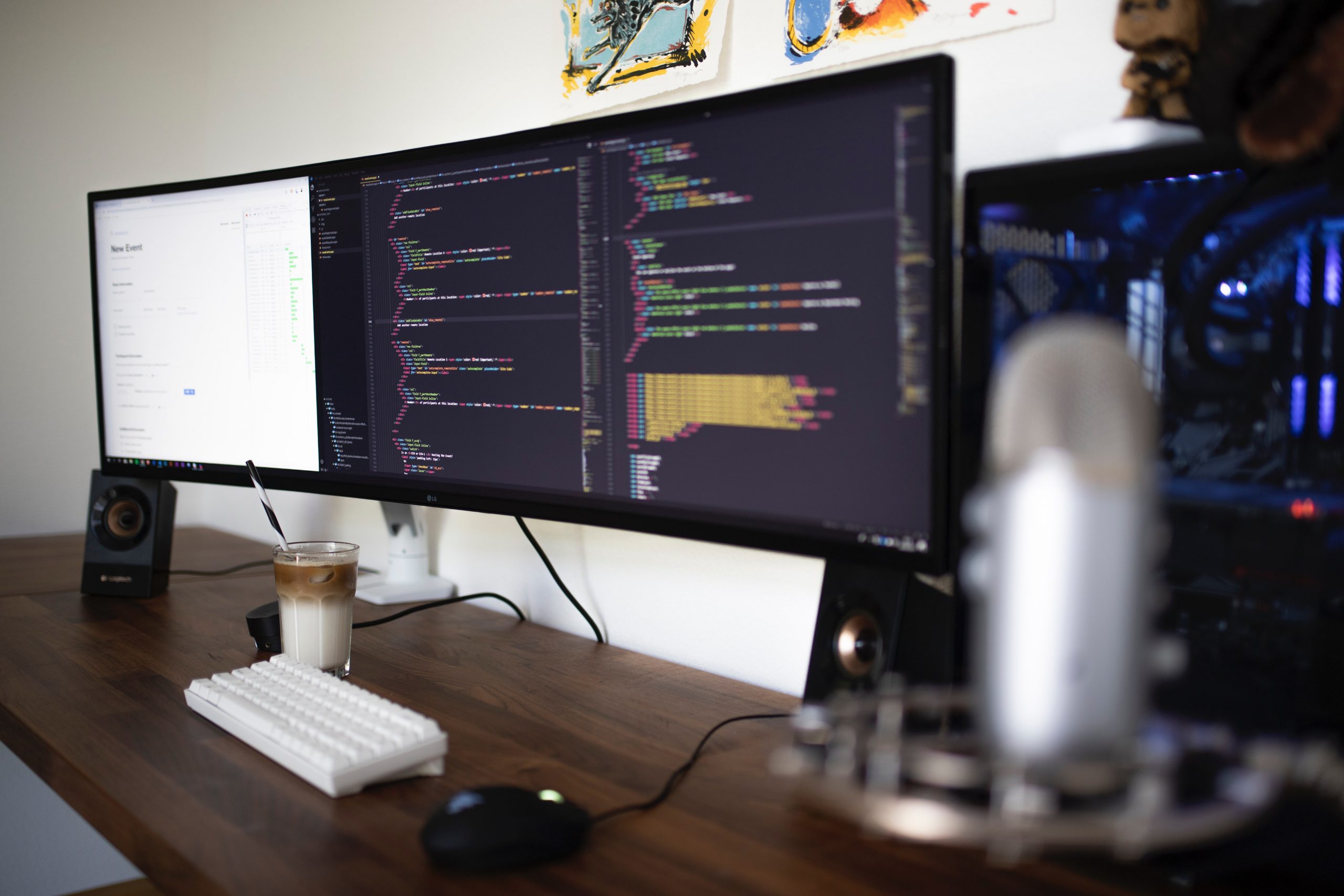 Q. What is Managed IT Services 
A. Managed IT services are outsourced IT services provided by a third-party provider to manage and maintain an organization's IT infrastructure and end-user systems. This includes desktop support, network management, cloud services, cybersecurity, and more. Managed IT services aim to provide businesses with the support they need to keep their technology running smoothly while also allowing them to focus on their core operations.
Q. What is Cybersecurity Managed IT Services
A. Cybersecurity Managed IT Services is a comprehensive approach to managing and safeguarding an organization's digital assets, data, and IT infrastructure against cyber threats and security breaches. It involves outsourcing the responsibility for cybersecurity to a specialized Managed Service Provider (MSP) that handles the ongoing monitoring, protection, and response to potential security incidents.
Here are some critical aspects of Cybersecurity Managed IT Services Services:
Risk Assessment and Planning: A Cybersecurity MSP assesses an organization's security posture, identifies vulnerabilities, and develops a customized cybersecurity strategy. They analyze potential risks and threats, considering network infrastructure, software applications, user behaviors, and industry-specific compliance requirements.
Security Monitoring and Incident Response: A Cybersecurity MSP continuously monitors an organization's IT systems, networks, and endpoints using advanced security tools and technologies. They proactively detect and analyze security incidents, intrusions, and abnormal activities. In a security breach, the MSP responds swiftly to mitigate the impact, contain the breach, and initiate the incident response plan.
Firewall and Intrusion Detection/Prevention Systems: Managed IT Services Company providers implement robust firewalls, intrusion detection systems (IDS), and intrusion prevention systems (IPS) to protect the organization's network from unauthorized access, malware, and other cyber threats. These security measures monitor network traffic, detect suspicious activities, and block potential dangers in real time.
Endpoint Protection and Anti-Malware Solutions: Cybersecurity MSPs deploy and manage endpoint protection solutions, including anti-malware, anti-virus, and anti-spyware software, across the organization's devices. These solutions help prevent, detect, and remove malicious software and protect endpoints from attacks.
Security Patching and Updates: Managed IT Support Services providers ensure that all systems, software, and applications are updated with the latest security patches and updates. This helps address known vulnerabilities and reduce the risk of exploitation by cybercriminals.
Data Backup and Recovery: Cybersecurity MSPs implement robust data backup and recovery strategies to protect critical data from loss or compromise. They perform regular backups, implement secure off-site storage solutions, and develop data recovery plans to ensure business continuity during data loss or system failures.
Employee Training and Security Awareness: IT Managed Support Services providers offer training programs to educate employees about cybersecurity best practices, phishing awareness, password management, and other security-related topics. By raising employee awareness, organizations can significantly reduce the risk of human error leading to security incidents.
Compliance and Regulatory Support: Cybersecurity MSPs assist organizations in adhering to industry-specific regulations and compliance requirements, such as GDPR, HIPAA, PCI DSS, or SOX. They ensure that security measures and policies align with these standards, helping organizations avoid penalties and reputational damage.
By partnering with a Group 4 Networks Cybersecurity Co-Managed IT Services provider, organizations can enhance their security posture, reduce the risk of cyber threats, and improve their overall cybersecurity resilience. With dedicated experts managing their security needs, organizations can focus on core business operations while having peace of mind knowing their IT infrastructure is protected.
It's time to take the proactive step towards securing and optimizing your business IT systems. Contact us now to discuss your requirements and learn how our Managed IT Services can take your business to new heights.