Comprehensive Small Business IT Support Solutions for Success
Empowering Small Businesses with Reliable Technology Services
IT Challenges Faced by Small Businesses
Addressing IT Challenges for Small Businesses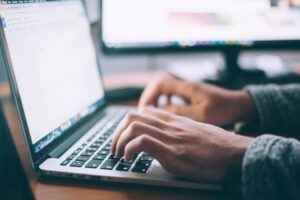 As a professional services firm, you know the significance of utilizing technology to maintain competitiveness in today's rapid business environment. Nevertheless, handling intricate IT systems and keeping abreast of the latest tech trends can be demanding and draw focus away from primary business operations. This is where our Professional Services IT Support can assist you. Our focus is on delivering dedicated support to enable you to concentrate on your core business activities. comprehensive IT solutions tailored to the unique needs of professional services firms like yours.
Scalability and Flexibility in IT Infrastructure
Data Security and Privacy for Small Businesses
Limited IT Resources and Expertise
Our Small Business IT Support Services
Tailored IT Solutions for Small Businesses
Managed IT Services for Small Businesses
Network Setup, Maintenance, and Security
Cloud Solutions for Small Business Operations
Data Backup and Disaster Recovery Services
IT Consulting and Technology Roadmap Planning
Help Desk and Remote Technical Support
Benefits of Our Small Business IT Support
Streamlining Technology for Small Business Success
Improved Productivity and Efficiency
Enhanced Data Security and Compliance
Cost-Effective Technology Solutions
Peace of Mind and Proactive IT Maintenance
Industries We Serve
Trusted IT Support for Small Businesses in Various Industries
Retail IT Support Services
Hospitality IT Solutions
Professional Services IT Support
Healthcare IT Services
Financial Services IT Solutions
Client Success Stories
At Group 4 Networks, we offer a comprehensive range of IT support services specifically designed to address the unique needs of professional services firms. Our tailored solutions cater to various aspects of your IT infrastructure and operations, ensuring you have the technology backbone necessary to thrive in your industry.
Our Managed IT Services provide proactive monitoring, regular maintenance, and help desk support, giving you peace of mind knowing that your technology systems are in expert hands. We take a proactive approach to prevent issues before they occur, minimizing disruptions and maximizing productivity.
Embracing cloud solutions is key to enhancing collaboration and mobility within professional services firms. Our Cloud Solutions empower your team to access critical data and applications securely from anywhere, enabling seamless collaboration, increasing efficiency, and driving productivity.
Data security is a top priority, and our Cybersecurity Solutions are designed to protect your firm's sensitive information from cyber threats. We implement robust security measures, conduct regular vulnerability assessments, and offer employee training to ensure your team is equipped to handle potential risks effectively.