Enhance Your IT Team with Co-Managed IT.
Group 4 Networks is the premier provider of Co-Managed IT Services in Toronto. We offer a unique approach to IT support, combining the expertise and resources of our skilled professionals with your in-house IT team. With a focus on collaboration and seamless integration, we strive to empower your organization with enhanced technical support and optimization.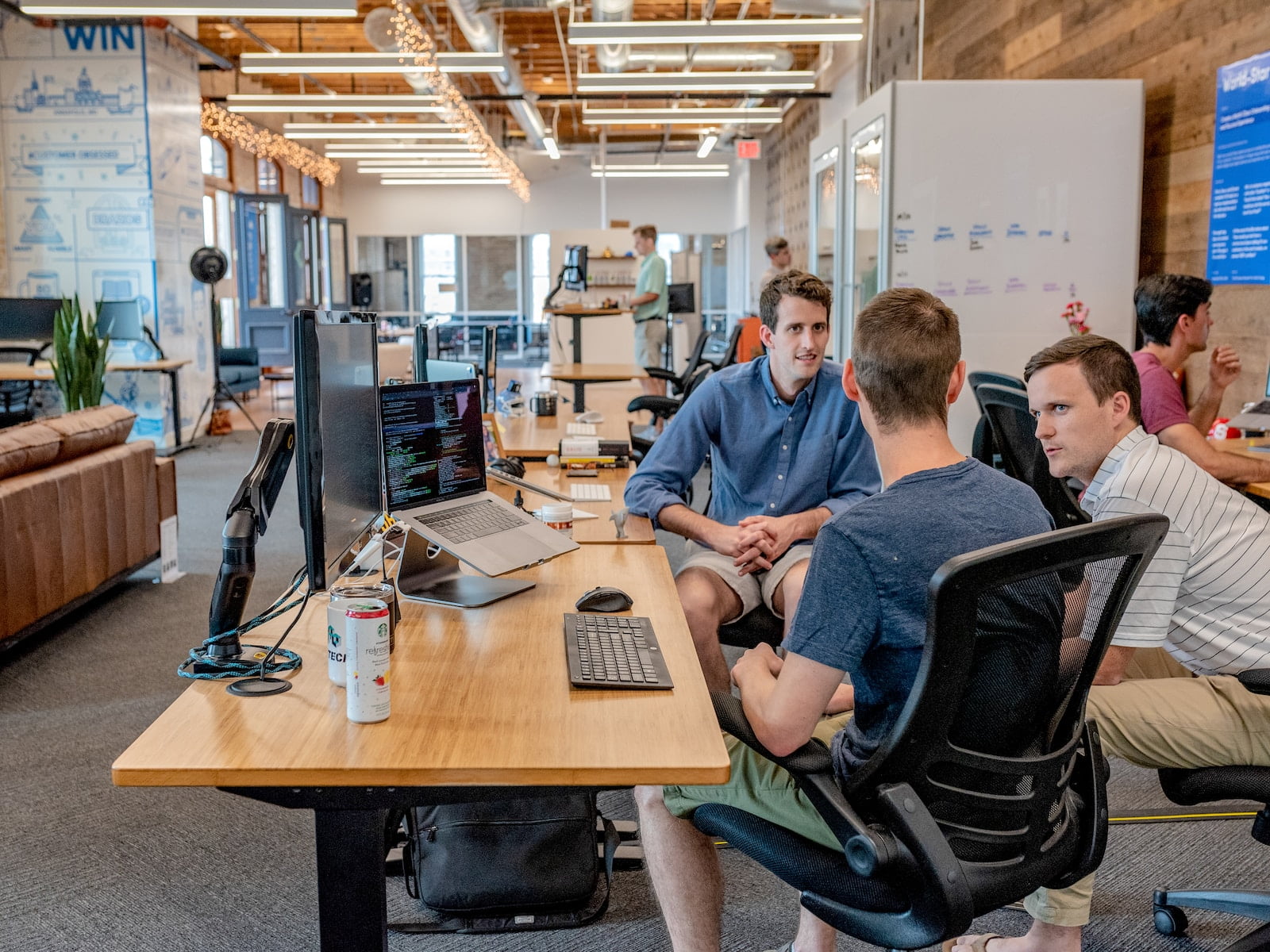 Streamline Your IT Operations with Expert Co-Managed Services
Are you looking to supercharge your IT team and take your business to the next level? Look no further! Our top-of-the-line Co-Managed IT services are designed to enhance your existing IT capabilities and provide the expertise and support you need.
Partnering with us means unleashing the full potential of your IT infrastructure without the hassle of hiring additional staff or the headache of managing complex IT challenges on your own. With our industry-leading Co-Managed IT solutions, you can focus on what you do best while our team of experienced professionals handles the rest.
What is Co-Managed IT?
Co-Managed IT is a revolutionary approach to IT support that combines the strengths of your in-house IT team with the expertise and resources of an external IT partner. It's like having an extended team of IT experts working alongside your current IT staff, bridging any gaps in your technology capabilities.
Boost Your IT Capabilities
Comprehensive IT Support
Our Co-Managed IT services provide comprehensive support across a wide range of IT areas. From proactive maintenance and network monitoring to cybersecurity and data backup, our team has you covered.
Scalable and Flexible Solutions
Whether you need short-term assistance for a specific project or ongoing support for your day-to-day operations, our flexible Co-Managed IT solutions can be tailored to meet your unique needs. Scale up or down as your business demands change.
Access to Specialized Expertise
Tap into our team of highly skilled IT professionals who bring years of experience and specialized knowledge to the table. Benefit from their expertise in areas such as cloud computing, network infrastructure, and software integration.
Improved Efficiency and Productivity
By partnering with us, you'll experience increased efficiency and productivity within your IT operations. Our streamlined processes, advanced tools, and proactive approach to IT management ensure that your technology runs smoothly, reducing downtime and maximizing productivity.
Experience the Difference with Co-Managed IT
We understand the importance of leveraging technology to drive business growth. With our Co-Managed IT services, you can leverage the best of both worlds – the expertise of your in-house IT team and the specialized knowledge of our professionals. Experience enhanced IT capabilities, improved efficiency, and peace of mind knowing that your technology is in capable hands.
Take your IT infrastructure to new heights and unlock the full potential of your business with our Co-Managed IT services. Get in touch with us today to learn more and schedule a consultation!
Why Choose Group 4 Networks for Co-Managed IT Services?
Comprehensive IT Solutions: At Group 4 Networks, we understand that every organization has unique IT requirements. Our Co-Managed IT Services cover many solutions, including network management, infrastructure support, cybersecurity, cloud computing, software development, IT helpdesk support, and more. We tailor our services to meet your needs, allowing you to leverage our expertise while retaining control over your IT operations.
Strategic Partnership: We believe in forming a strategic partnership with our clients. Our experienced IT professionals work closely with your in-house IT team, collaborating on strategy, planning, and implementation. We align our services with your business goals to ensure technology supports and drives your objectives. With our combined knowledge and expertise, we can provide valuable insights and recommendations to optimize your IT infrastructure and enhance efficiency.
Flexible and Scalable Support: Our Co-Managed IT Services provide flexibility and scalability to accommodate your changing needs. Whether you require assistance on specific projects, need additional expertise during peak periods, or seek ongoing support for day-to-day operations, we offer tailored solutions that fit your requirements. Scale up or down as needed, optimizing your IT resources without unnecessary costs. Our flexible engagement models ensure you have the support you need when needed.
Proactive Monitoring and Maintenance: We proactively monitor your IT infrastructure, networks, and systems to detect and resolve issues before they impact your business operations. Our advanced monitoring tools and proactive maintenance ensure your technology environment remains secure, stable, and optimized for performance. Identifying and addressing potential problems proactively help minimize downtime and keep your business running smoothly.
Cybersecurity Expertise: In today's digital landscape, cybersecurity is paramount. Our cybersecurity experts work alongside your IT team to implement robust security measures, identify vulnerabilities, and develop proactive strategies to protect your organization from cyber threats. We provide ongoing threat intelligence, incident response, and employee training to enhance your overall security posture. With our cybersecurity expertise, you can mitigate risks and safeguard your valuable data and assets.
Cost Efficiency: Our Co-Managed IT Services provide a cost-effective solution compared to traditional fully outsourced IT support. By partnering with us, you leverage our specialized expertise and resources without the need for significant investments in additional staff or infrastructure. We help you optimize your IT budget and maximize your return on investment. With our transparent pricing models, you can clearly understand your IT support costs and ensure cost predictability.
Local Presence and Timely Support: As a trusted Co-Managed IT Services provider in Toronto, we offer the advantage of a local presence. Our responsive support team is readily available to address your IT needs promptly. Whether you require onsite or remote support, we prioritize delivering timely and efficient solutions. Our commitment to exceptional customer service ensures that you receive the support you need when you need it.
Proven Track Record: Group 4 Networks has a proven track record of delivering exceptional Co-Managed IT Services to Toronto and surrounding organizations. Our satisfied clients trust us for our technical expertise, professionalism, and dedication to their success. We have successfully supported businesses across various industries, helping them overcome IT challenges and achieve their objectives.
By choosing Group 4 Networks as your Co-Managed IT Services partner, you gain access to a collaborative and customized IT support model. We empower your in-house IT team with specialized expertise, comprehensive solutions, and a strategic partnership, allowing you to enhance technology support, optimize operations, and drive your business forward.
Explore the possibilities of our Co-Managed IT Services today and unlock your organization's potential for success. Contact us now to learn more.