Are you looking for IT solutions tailored to your nonprofit organization?
Group 4 Networks IT offers customized and flexible subscription-based support to give you the necessary freedom.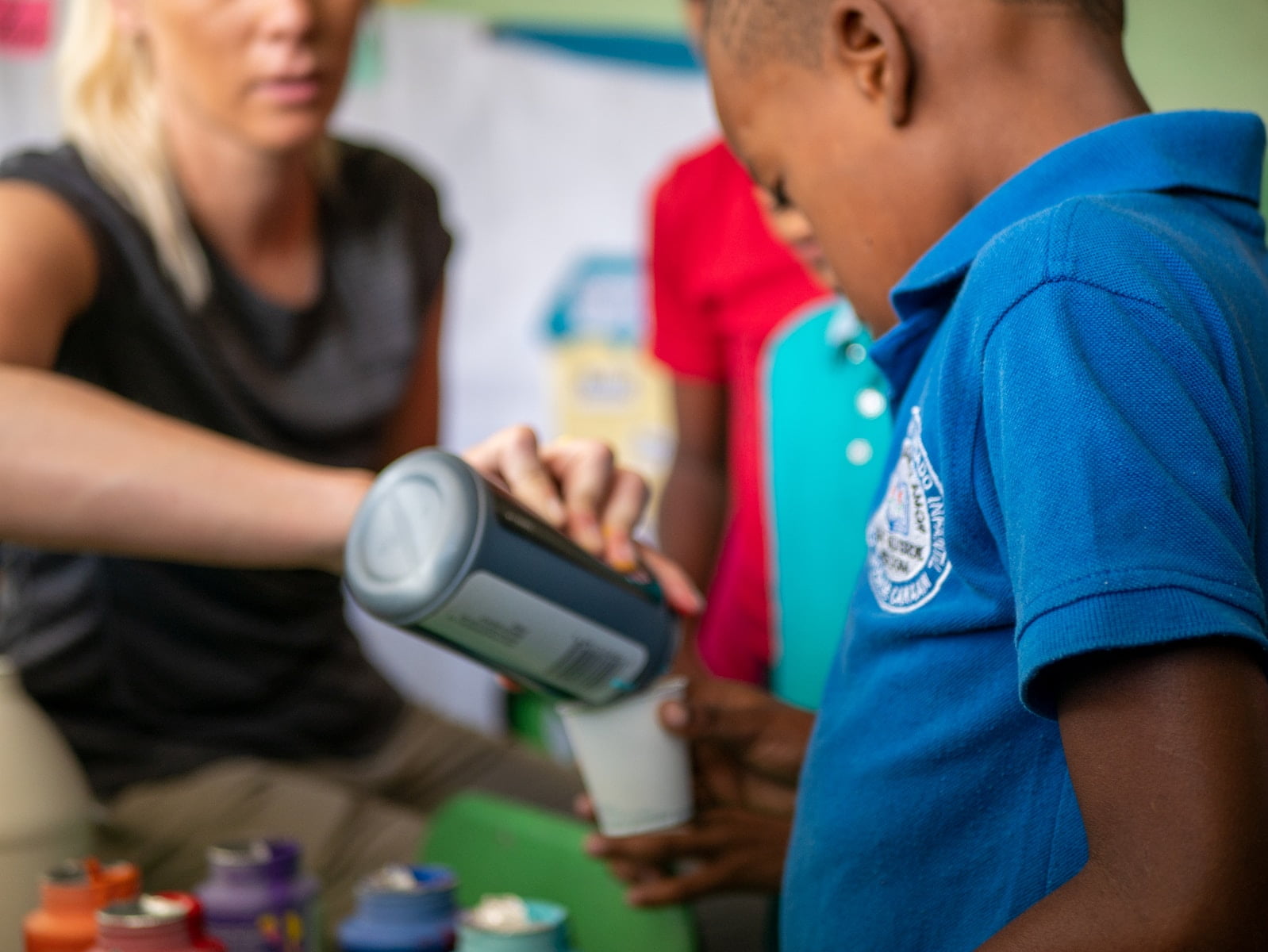 Empowering Nonprofits with Cutting-Edge Technology
Are you a nonprofit organization struggling to keep up with the rapidly advancing world of technology? Look no further! Our comprehensive IT solutions for nonprofits are designed to revolutionize the way you work, enabling you to make a greater impact in your community
At Group 4 Networks, we understand the unique needs and challenges faced by nonprofit organizations. That's why we are dedicated to providing reliable IT support tailored specifically for nonprofits. We believe that technology plays a crucial role in empowering nonprofits to achieve their missions. Our team of experienced professionals is committed to delivering top-notch IT solutions and services that enhance operational efficiency, improve productivity, and support the important work that nonprofits do.
Leveraging Technology for Nonprofit Success – IT Solutions for Nonprofit
Our IT Solutions for Nonprofits:
Secure Data Management:

Ensure your sensitive data's confidentiality, integrity, and availability through robust security measures.
Implement data backup and recovery solutions to protect against data loss and enable swift restoration.
Securely manage donor information, ensuring compliance with data protection regulations.

Cloud-based Systems:

Leverage the power of the cloud to enhance collaboration and accessibility across your organization.
Migrate your applications and data to the cloud for scalability, cost efficiency, and remote access.
Enable seamless sharing and collaboration among staff, volunteers, and stakeholders.

Network Infrastructure Optimization:

Assess and enhance your network infrastructure to ensure reliable connectivity and fast data transfer.
Implement scalable solutions to accommodate the growing needs of your nonprofit.
Proactively monitor your network to identify and address potential issues before they impact your operations.

Communication and Collaboration Solutions:

Streamline communication channels with unified messaging platforms, enabling efficient collaboration.
Facilitate remote work capabilities, enabling your team to work from anywhere while staying connected.
Implement video conferencing solutions to facilitate virtual meetings, reducing travel costs and increasing efficiency.

Donor Management Systems:

Implement donor management software to streamline fundraising efforts and enhance donor engagement.
Track donor contributions, automate donation receipts, and generate insightful reports for informed decision-making.
Leverage CRM solutions tailored for nonprofits to nurture donor relationships and maximize fundraising outcomes.

IT Support and Help Desk:

Rely on our dedicated IT support team to provide prompt assistance and resolve technical issues.
Benefit from our 24/7 help desk services, ensuring minimal downtime and uninterrupted operations.
Receive expert guidance and proactive maintenance to optimize your IT infrastructure.
In today's digital age, leveraging technology is vital for nonprofit success. Efficient IT solutions can streamline operations, optimize processes, and enable nonprofits to focus more on their core mission. At Group 4 Networks, we understand the impact of well-implemented IT systems on nonprofit organizations. Our IT support services are designed to enhance operational efficiency, improve team collaboration, and help nonprofits significantly impact their communities.
Tailored IT Solutions for Nonprofit
Our comprehensive IT Solutions for Nonprofit and support services are tailored to meet the specific needs of nonprofit organizations. We provide proactive IT monitoring and maintenance to ensure your systems run smoothly and securely. Our help desk support is available to assist you with any software or application issues you may encounter. Additionally, we prioritize network security and data protection, implementing robust measures to safeguard your sensitive information and donor data.
Unlocking the Potential of Cloud Computing for Nonprofit Organizations
Cloud computing offers numerous benefits for nonprofit organizations, including cost-effectiveness, scalability, and enhanced collaboration. At Group 4 Networks, we can help your nonprofit unlock the full potential of the cloud. Our team specializes in cloud migration and infrastructure setup, ensuring a seamless transition to the cloud environment. We also provide collaboration tools and document management solutions that facilitate efficient teamwork and information sharing. With cloud solutions, your nonprofit can operate more flexibly and cost-effectively while focusing on your core mission.
Data Security and Compliance
The security of your nonprofit's data is of utmost importance. We offer robust data backup and disaster recovery solutions to ensure that your critical information is protected and can be restored during an unforeseen incident. We also assist nonprofits in maintaining compliance with privacy regulations and industry standards to safeguard donor trust and maintain transparency. Our cybersecurity solutions are tailored for nonprofit organizations, addressing their unique security challenges and providing comprehensive protection against cyber threats.
IT Consulting and Strategy
Our team of IT experts goes beyond providing support services; we offer strategic IT consulting to help nonprofits align their technology with their goals and mission. Through technology planning and road mapping, we help nonprofits identify the right IT solutions and strategies to support their long-term success. Our software integration and workflow automation expertise streamlines processes and improves operational efficiency. We also assist in optimizing IT infrastructure to ensure nonprofits have a reliable and scalable technology foundation to support their growth.
Why Choose Our MSP Company for 

Tailored IT Solutions for Nonprofit
Choosing Group 4 Networks as your MSP partner for nonprofit IT support means partnering with an organization experienced in serving nonprofit organizations. We understand nonprofits' unique challenges and requirements and are committed to supporting their values and missions. We provide personalized service and dedicated support to ensure that your nonprofit's IT needs are met efficiently and effectively. Our expertise and deep understanding of the nonprofit sector make us the trusted choice for nonprofit IT support.
Ready to empower your nonprofit organization with reliable IT support? Schedule a consultation with our team at Group 4 Networks today. We offer a free assessment to understand your nonprofit's IT needs and provide tailored recommendations. Let us be your trusted technology partner, supporting your nonprofit in achieving its goals and making a positive impact in the community. Contact us now to take the first step toward enhanced IT support for your nonprofit.
Take Your Nonprofit to New Heights
Why Choose Us:
Nonprofit Expertise: We understand the unique needs and challenges of nonprofit organizations, enabling us to deliver tailored solutions that align with your mission.
Proactive Approach: We take a proactive approach to IT management, continuously monitoring and addressing potential issues before they disrupt your operations.
Reliable Support: Our dedicated team of IT professionals is committed to providing reliable support and prompt assistance whenever you need it.
Cost Optimization: We offer cost-effective solutions that maximize the value of your IT investments while ensuring your organization's financial sustainability.
Ready to transform the way your nonprofit operates? Sign up for our IT solutions today and experience the power of technology in working towards your mission. Don't miss out on this opportunity to revolutionize your organization and make a lasting impact.
Contact us now to schedule a consultation or learn more about our services.