Some of our Testimonials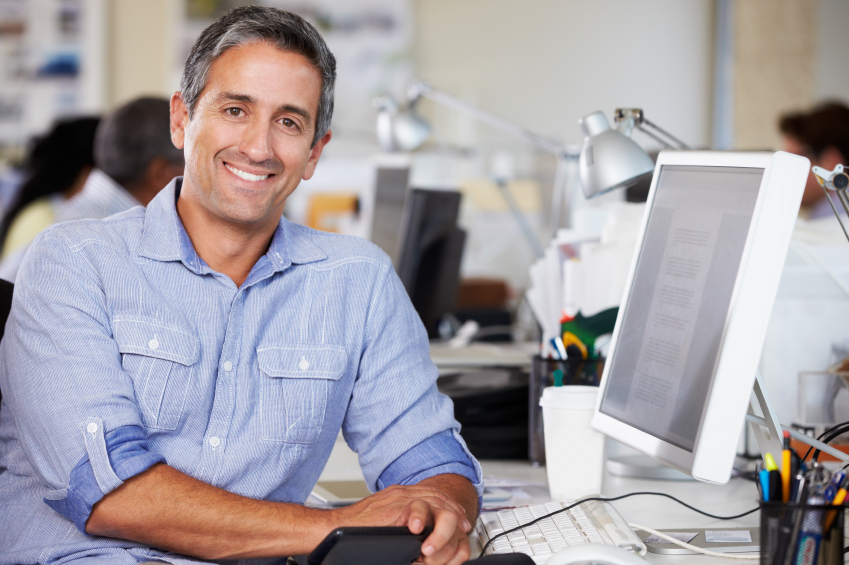 "We have had a great experience partnering with Group 4 Networks over the past 2 years."
As a re-seller of Internet and Technical support services to several International clients, we rely on Group 4 Networks for their in-depth knowledge of different platforms. Group 4 Networks was able to quickly grasp our market, the service challenges and resource obstacles.
Today, with Group 4 Networks help and IT support, we are able to manage our client's needs more effectively and live up to our promise of being a first rate service provider.
Office Manager
"They've Taken the Burden of Computer Support and Maintenance Off My Back"
Thanks to the Group 4 Networks IT service, the entire burden of computer support is taken off my back, and I don't have to worry about security threats or downtime. Now we are getting regular Microsoft updates, virus updates, spyware is being scanned and removed, the temporary files are getting cleaned up, and our backups are being taken care of. It's really helped speed up our network, our programs run better, and we don't have the recurring problems that we had in the past.
For a small business like ours, Group 4 Networks IT just makes sense. It gives you the real necessities of support you need at a very fair price. When you are running a business, you need to maintain a focus on keeping your clients happy and the income coming in. That takes precedence over removing temp files or scanning for spyware. But you can't ignore those things either or it will come back and develop into bigger problems. The support provided through the Group 4 Networks IT takes that worry off my mind. It's really rare to find an IT support company that caters to the small business owner like me.
– AB, President
"They Give Me Peace of Mind By Making Sure the Network is Monitored and Supported 24/7"
Prior to working with Damir at Group 4 Networks, we had an in-house IT person supporting our network but he was really not doing a great job. So we decided to outsource this function to Damir at Group 4 Networks and right out of the gate saved $50,000 to $75,000 a year which will roll over year after year. Plus, I got bet¬ter service and our operations are far more efficient.
Thanks to Group 4 Networks and their Group 4 Networks IT service, I have one less problem to worry about. That's a big benefit to me when I contrast it to when I first got here and constantly worried about what was going on in our IT space. Now I sleep better and have fewer headaches.
– JW, Owner
"With Group 4 Networks IT, It's Almost like Having Your Own Personal IT Person on Staff – but Without the Overhead and Costs. The biggest reason I use Group 4 Networks is for the peace of mind they give me."
Their Group 4 Networks IT service automatically monitors our servers, the logs, and the health of our network 24/7/365 to make sure everything is running properly and to make sure lower-level maintenance on the network is getting done. Plus, there is a live person behind that service that alerts me to anything that isn't right, and gives me the option to fix it myself or have them fix it. In most cases, it's worth paying them to do this instead of pulling me away from a more critical project or task, but their flexibility is greatly appreciated. This allows me to focus my time on more strategic projects that help our organiza­tion fulfill on our promises to our members. It also prevents unexpected emergen­cies from arising with our users, which alleviates my stress levels and the worry that something isn't being taken care of.Their technicians are top-notch professionals that have really taken the time to learn about our busi­ness and our network.
They offer me a valuable knowledge resource that saves me an incredible amount of time and money in implementing critical projects. I attribute a lot of my personal success and the organization's success to them.
– CF
About Group 4 Networks
We provide Toronto and GTA businesses with IT Support, IT Consulting and Managed IT Services at a fraction of the cost that they would pay a low-level full time IT Manager. Our team eliminates the hassle of dealing with the single knowledge and abilities of a lone "computer guy."  What makes us unique is that we proactively manage our customer's computer networks to eliminate many of the headaches and hassles of using computers to run a business.
We guarantee our customers a response within 60 minutes or less and We are the only IT service provider in the region that offers a 60-Day 100% no hassle money back guarantee on our flat rate all inclusive service plans.