Why is Ransomware booming? New versions are released every day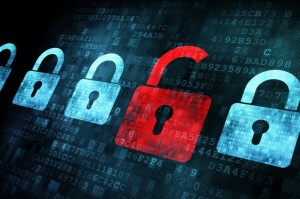 The Jigsaw ransomware creators do not seem to stand back even after the Jigsaw decryption tool was released. How to stop ransomware? They became even more aggressive and are currently creating new versions of this virus, such as CryptoHitman or Payransom ransomware.
These viruses work by the same principle: they encrypt the files on the infected computer using a sophisticated cipher and then ask the victim to pay a considerable amount of money for the ability to access these files again.
Recently, computer security experts have found another variant of this ransomware. What differs in this version, though, is the extension that this virus adds to the encrypted files. Previously, Jigsaw has been known to display .afd, .paybtcs, .fun, .kkk, .gws or .btc file extensions instead of the regular ones. Now the encrypted files feature .PAYMS extension. Otherwise, the program seems unchanged.
The criminals also demand a $150 USD ransom and set a timer for the victim to make the payment. Luckily, these new adjustments were quickly examined and the virus researchers managed to come up with the decryption tool for this Jigsaw variant as well.
Are your systems optimized for maximum speed and performance? (I can tell you, 99% of the computer networks we review are NOT)
Call Group 4 Networks your IT Support provider from Toronto to stop ransomware and help you with all your IT needs.
We can help you with:
1. Network Support
2. Networking Solutions
3. VPN support
4. Firewall-support
5. Cabling-services
6. Microsoft products and service support
7. We are open 24/7
8. Healthcare Services and Ransomware protection
9. Ransomware attacks-prevention-protection
67-Point Security Audit
Gives You Complete Peace of Mind
During this audit, a senior technician will come on-site and conduct a 67-point security audit to:
Pinpoint any exposure or risk to potential lapses in security, data backup, power outages, and system downtime.
Check for open ports where hackers and viruses can gain easy access to your network.
Stop Ransomware – Make sure you have the latest software patches and security fixes in place.
Outline a powerful and comprehensive line of defense against even the most evasive and deadly computer viruses, hackers, and spam for your specific network.
Look for ways to speed up your entire system while cutting costs.
Upon completion of this audit, we'll provide you with a detailed written report that outlines where you are at high risk for viruses, downtime, or other problems, and what options you have for protecting yourself.
As always, our goal will be to find low-cost simple fixes to conserve your budget.