SEO Toronto agency G4NS: SEO is The Key to Digital Marketing Success in Toronto
As a leading SEO Toronto agency, G4NS understands that in today's global market, digital is the new frontier. This is especially true in Canada, where over 90% of the population are internet users. Whether you're a Toronto-based startup, an established business, or in the process of rebranding, having a strong online presence is crucial.
To compete effectively in the Toronto market, you need a website that ranks on the first page of Google. Achieving this requires a strategic approach to digital marketing, specifically, SEO optimization.

What is SEO?
SEO (Search Engine Optimization) is the keyword of digital marketing. It involves weaving together various elements of your website into a cohesive whole that can serve as a powerful digital marketing tool. A well-optimized website can outperform competitors, delight users, drive profit, and ultimately establish your brand as an authority in your industry.
With the help of experienced professionals like our team at SEO Toronto agency G4NS, and a carefully crafted SEO strategy, any business can experience a renaissance. However, this requires a personalized and meticulously detailed marketing strategy that aligns with your niche, business, current position, and goals.
In the digital age, it's clear that without digital marketing, few ideas or businesses stand a chance of success. In the following sections, we'll delve deeper into the importance of SEO strategy.
What We Do in Toronto?
Our SEO Toronto agency G4NS works on improving the relevance of your website and building trust with search engines. Each task we undertake serves a specific purpose that enhances your website's ranking. Some of these tasks include:
Keyword research
On-site optimization (SEO On-Page optimization)
Proper implementation of meta tags and attributes
SEO for local businesses (Google My Business)
Content creation
Link building (SEO Off-Page optimization)
Listing in significant directories
And much more!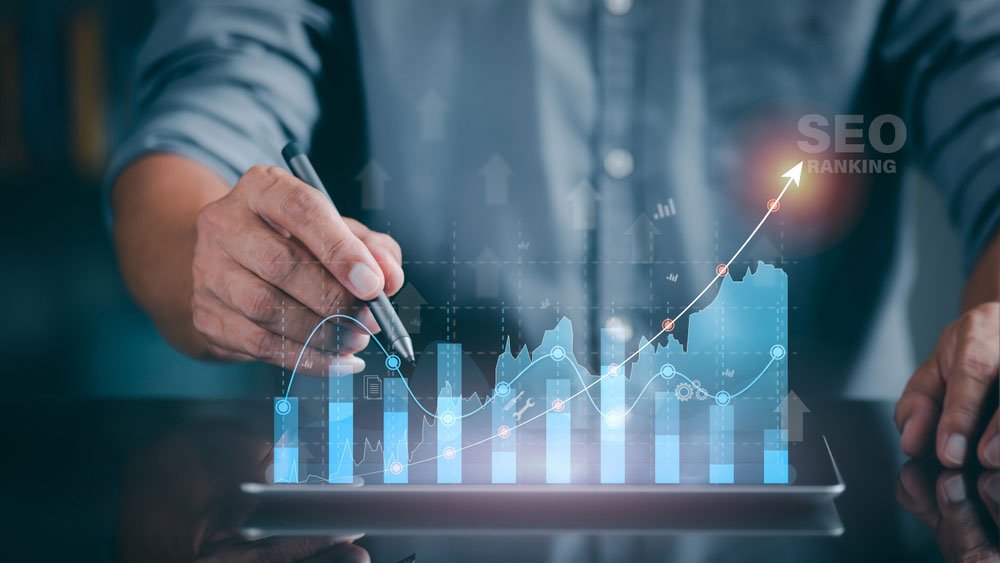 Premier SEO Toronto agency
In the heart of Canada's thriving business hub, our SEO Toronto agency stands as a beacon of digital marketing excellence. We understand the unique dynamics of Toronto's diverse market and leverage this knowledge to provide unparalleled SEO services.
Our team of seasoned professionals is dedicated to crafting bespoke SEO optimization processes that not only boost your online visibility but also drive sustainable growth. Whether you're a startup seeking to make your mark or an established business aiming to scale new heights, our SEO Toronto agency G4NS is your partner in navigating the digital landscape.
We're not just about getting you to the top of search engine results – we're about keeping you there.
Why Google?
While there are many other search engines (Bing, Opera, Mozilla, etc.), even the most novice internet users know about Google and understand its importance. This is particularly relevant in Toronto, where Google holds over 90% of the search engine market share. Google is the go-to search engine because it provides the most relevant search results. It's an online marketplace where users can find exactly what they need in milliseconds.
Google's popularity isn't accidental. It's the result of continuous refinement and investment in new software and algorithms. Google listens to its users' needs, making it accessible, transparent, dynamic, and regularly updated with new features.
Ranking on the first page of Google isn't accidental either. It requires a website to meet all of Google's criteria. In a way, your website needs to emulate Google. This isn't easy, and to achieve a top-ranking position, quality SEO optimization processes is essential.
Our SEO Toronto agency, G4NS, follows Google guidelines and apply properly so that your site is not penalized.
Why is SEO Optimization a Complex Process?
Google's algorithms are powerful and sophisticated, becoming smarter every day. They aim to enhance user satisfaction, which means they can detect scams, manipulations, poor domain quality, copied text, bad and irrelevant links, unoptimized images, and anything else that might mislead visitors. That is why the process of SEO optimization is quite complex and requires constant engagement.
Algorithms also serve to accurately recognize and understand user queries, providing clear and precise answers at the top of the search results.
What's Crucial for Good Google Ranking in Toronto?
For a website to rank first for a specific keyword in Toronto, it's clear that Google's algorithms have recognized it as the most relevant and best for the searched term and keyword. This is a testament to the expertise of SEO professionals like us at SEO Toronto agency G4NS, who know what they're doing and play by the rules, without attempting to deceive.
Most importantly, it means that the technical and content aspects of the site are relevant, accurately respond to user queries, and have already built trust with Toronto users.
To make SEO optimization meaningful in the long run, it's important to understand that it involves continuous work on maintaining content and the site, regular updating, and transparent communication with users.
Achieving and maintaining user satisfaction and continuous organic traffic growth is the hardest part – but it's also the essence and goal of an SEO optimization process.
Our SEO Toronto agency, G4NS, is here to guide you through the process of SEO optimization professionally and responsibly.
Key Elements of SEO Optimization
SEO optimization is a strategy and a flexible process of networking and communication, both among the elements of a website and with other relevant sources.
Without regular analysis of traffic, loading speed, time spent by visitors, and strategy adjustment based on results, there's no success.
Primarily, the SEO optimization process, as expertly handled by our SEO Toronto agency G4NS, is divided into On-Page SEO, Off-Page SEO, and Technical SEO. Depending on whether you're creating a new site or redesigning an existing one, it's necessary to pay attention to all elements and connect them into a well-coordinated mechanism that knows its audience and what it wants to achieve with them.
SEO On-Page Optimization
At our SEO Toronto agency G4NS, we understand that On-Page SEO primarily involves high-quality content, fast loading, and clean code without errors. In addition to information, text, and articles, the visual experience of the site is also important. The images, what they depict (Alt tag or keyword on the image), the message they send, whether they're optimized, and how they contribute to the overall user experience are all crucial.
Even when you have quality information and content that will benefit your target group and visitors, the essence is in their presentation. If you tell a story poorly, regardless of its important and significant moral, the reaction will be lacking. Metaphorically speaking, you won't get applause, and in this way, you'll waste a good idea. With G4NS, we ensure that your story is told effectively.
 The most important elements of the SEO On-Page process include:
Website title
Title tag and meta description
URL as a keyword
Defining a specific target group
Selecting keywords
Creating a content strategy
Arrangement, structure, and navigation of content
Strategy for distributing content via social media
Site is adapted for all devices and screens
Loading speed – Core Web Vitals
Constant analysis and on-the-go reaction
None of these elements is less important. For example, if you have a slow-loading site, regardless of the quality of content, visitors will get frustrated and quickly go to a competitor. The same is true when the situation is reversed.
It's important to know that investment and regular maintenance are necessary, even when you're at the top. This means that all elements must function perfectly, in line with planned goals.
When it comes to content, whether written or visual, keep in mind that you need to find a balance. For instance, when it comes to using keywords, don't overdo it. The same goes for internal and external linking. All of this, no matter how high-quality, can be interpreted by Google as "aggressive" competition or confusing the algorithms, automatically resulting in a lower ranking. The trick is in balance and harmony.
SEO Off-Page process
In essence, SEO Off-Page optimization, a specialty of our SEO Toronto agency G4NS, is link building, aimed at increasing the rating and authority of your site. Off-Page SEO involves a series of activities aimed at raising the rating and trust with search engines. If you're directing your users from your site to another site as a reference, it must be highly ranked (DR65 and higher and more).
This is because Google interprets this as a recommendation, and if the recommendation is good, it will reward you with a better ranking. With G4NS, you're partnering with an agency that understands these dynamics and can help you navigate them effectively."
Ovaj pasus sada jasno identifikuje G4NS kao agenciju specijalizovanu za SEO Off-Page optimizaciju, a istovremeno zadržava originalni kontekst i informacije
The most important elements of SEO Off-Page optimization include:
Link building
Social media marketing
Influencer marketing
Content marketing
Guest blogging
Brand mentions
Technical SEO
Technical SEO
Technical SEO involves optimizing your website for the crawling and indexing phase. It's about improving the infrastructure of your site to help search engine spiders crawl and index your site more effectively. This is crucial for your site to meet the technical requirements of modern search engines with the goal of improved organic rankings.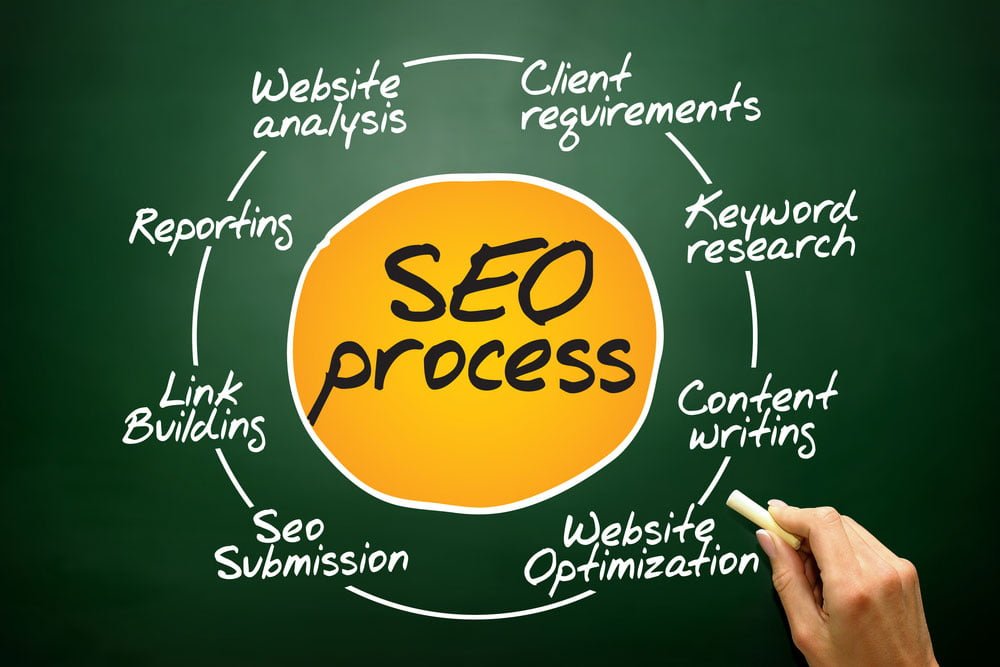 Key elements of Technical SEO include:
XML Sitemap
txt
URL structure
Structured data
HTTPS
Site speed
Mobile-friendliness
Why Choose Us for Your Toronto Business?
At G4NS, we understand the importance of SEO optimization and the role it plays in digital marketing in your city. We have a team of experienced professionals who are dedicated to providing you with a personalized and meticulously detailed marketing strategy that aligns with your business goals.
We have a deep understanding of the SEO Toronto market and can help you navigate the unique challenges and opportunities it presents. We have helped numerous Toronto businesses achieve their digital marketing goals and we can do the same for you.
Are you looking for an SEO agency?
Our Toronto SEO agency G4NS allows us to stay connected with the local market trends and provide our clients with up-to-date, effective SEO optimization process. We are proud to be a part of the vibrant Toronto business community and are committed to helping local businesses thrive online.
Contact us today to find out how we can help you achieve your digital marketing goals in Toronto.