Russian hackers steal 1.2 billion passwords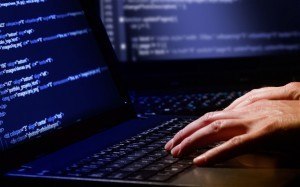 The requirement of having good network security will never cease to exist. It was reported today that hackers from Russia have cracked about 420000 websites and stolen 1.2 billion user names and passwords as well as 500 million email accounts. The fact this happened, and definitely not for the first time, screams at computer users, website operators, IT personnel and etc. to always update their systems.

Why are these updates so important? Most of the time updates to applications and operating systems such as Windows and Mac, fix problems, within the application, increase performance and bring new features. Recently these updates were becoming more tailored to patch major security holes, which were discovered by researchers or computer hackers.

Should a computer, a website, or your computer network hardware not have the latest version of its operating system and if the specific system was targeted, it could be disastrous.

For example, network attackers know how to extract data from a network, once the data is extracted, they could piece it back together using special tools. However, the data they stole could be as harmless as a family photo or it could be very sensitive information such as an email, from a law firm about an ongoing trial. What the attacker does with the stolen goods is up to them.

Another example could be a website with poor security getting attacked. Once the attacker manages to get into the administrative tools section of the website, they could replace the content on the website with anything they want. Sometimes websites are ransomed back to the original owner at a hefty price, and the original content would be restored after the ransom was paid.

The latest huge security problem was the recent OpenSSL bug. Their original creators discovered the OpenSSL bug, where an attacker can trick the authentication system and get administrative access to a website or service. Shockingly, a lot of websites have yet to patch this major issue.

The next time you see a notification about an update, install it right away! It might just save you a lot of money, time and a nasty headache.