Protecting Your Identity
Are your systems optimized for maximum speed and performance? (I can tell you, 99% of the computer networks we review are NOT.
Protecting Your Identity
The internet of things—or IOT, as it's commonly known—was once the stuff of science fiction, a newfangled "wave of the future" concept only experienced at futuristic demonstrations like the World's Fair. But now many of these devices are already in use in millions of households around the world. They've become an interesting yet somehow still unknown entity in the world of technology, and industry experts have stated these products will be the norm just a handful of years from now.
Protecting Your Identity
IOT really applies to anything that connects via wifi or Bluetooth and either tracks usage, allows off-site operation, or in some way connects the user to the device, typically installed in the home or office. Smartoutlets are some of the most common IOT gadgets, and they're basically just plug adapters that let you control the outlet (and therefore, whatever items you've plugged into the outlet) through an app on your smartphone or tablet. This might be especially handy for turning on the air conditioner in your apartment just as you leave the office for the day, or turning on a light if you left during the day but will be returning after dark.
Protecting Your Identity
Other appliances are "smart" without the plug, like a thermostat that tracks your temperature preferences and learns to adjust itself, or the refrigerator that tracks what you put in, what you take out, and then reminds you when you're out of milk. There are devices for your nightstand that remotely monitor your sleep habits and provide you with a clear look at your sleep habits, and bathroom scales that talk to your computer to monitor your overall health. Amazon unveiled its all-in-one virtual assistant Echo late last year, and it's connected to not only IOT products in your home but also your online Amazon account.
Protecting Your Identity
And that's what has a few people raising their eyebrows over the security of these devices.
As with all new technology, there are privacy concerns to address. According to Edith Ramirez, chairwoman of the Federal Trade Commission, in a keynote address earlier this year at the Consumer Electronics Show in Las Vegas, "In the not too distant future, many, if not most, aspects of our everyday lives will leave a digital trail. That data trove will contain a wealth of revealing information that, when patched together, will present a deeply personal and startlingly complete picture of each of us – one that includes details about our financial circumstances, our health, our religious preferences, and our family and friends."
What can a hacker or identity thief do with access to your IOT? That's what has to be determined. Any time that you establish an account with a username, password, and other identifiable information, you're leaving that digital trail that can connect other dots about you. Of course, the device information itself could theoretically be problematic; can your sleep monitor tell a hacker when you're in a REM cycle and therefore less likely to hear a sound? Can your thermostat be hacked to help a thief figure out what times you're not home during the day? For that matter, does even owning a high-dollar IOT gadget network tell a hacker what kind of income to expect to find in the home?
For connectivity via WiFi, it is smart to use a VPN like PRIVATE WiFi for mobile devices connecting to IOT devices.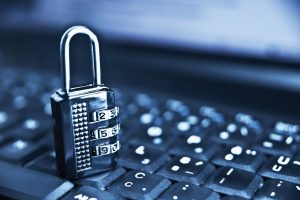 Rather than fear the potential problems with the internet of things and identity theft, it's better to take a general air of caution when connecting your home, office, or other living quarters. The same protections you would have in place to protect you from an IOT-related cybercrime—things like strong, unique passwords and not oversharing more personal information than you have to—are the same habits you should develop for your everyday life. Safeguarding your information, whether it's related to your credit card or your thermostat, should be a constant priority.
PRIVATE WiFi proudly sponsors and provides financial support to the ITRC. For more information on the ITRC's financial support relationships, please visit their website.
http://buff.ly/1d4rQ8V
Call Group 4 Networks your IT Support provider from Toronto to help you with all your IT needs.