12 Timeless Password Tips for Improved Password Security
According to Splashdata, the #1 and #2 most commonly used passwords are "123456" and "password," so the creation of strong passwords is one way that users can be proactive in fighting security…
12 Timeless Password Tips for Improved Security
Are your systems optimized for maximum speed and performance? (I can tell you, 99% of the computer networks we review are NOT.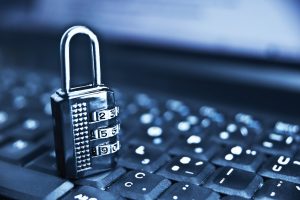 PASSWORD SECURITY TIP 1
Make sure your passwords are complex. Use lower case and upper case letters, numbers, spaces, and symbols. Make sure the password length is longer than eight characters – Microsoft recommends at least 14 characters. Don't use common or uncommon words from the dictionary or real names. Don't spell your name backwards, use words with common spelling errors, or repeated sequences of the same numbers or letters. Create a phrase or sentence. If you are curious how strong your password is, check it out at How Secure Is My Password or use the Microsoft Password Checker. You can also learn how your password stacks up with the Password Strength Checker – this site evaluates the strength of your upper and lower case letters, numbers, symbols, etc.
PASSWORD SECURITY TIP 2
Create a different password for each website you use or wherever you access your data. Don't use the same password for Facebook, Twitter, LinkedIn, Google+/YouTube, Pinterest, Instagram, etc., because if someone gains access to one account, the hacker could then gain access to all of your social networking sites – contact information, photos, family member names, etc. Also, if you use passwords to access online banking, medical data, or other confidential information, create unique passwords to access each site.
PASSWORD SECURITY TIP 3
If you don't want to remember your passwords because they are too long and complex (hopefully), or if you would like an online site to generate passwords for you, check out LastPass. With LastPass, you will only need to remember one master password to log onto the site. LastPass automatically saves your log-ins and passwords for all sites that you visit – after you enter them both the first time, they are saved and encrypted in LastPass. Once you return to the website, LastPass will enter your password and user name automatically, which will serve as protection against keyloggers (software that records keystrokes when a user logs on to a specific website with the intent to steal information). There is a free version as well as a premium version – and the download is available for Windows, Mac, and Linux. While there have been security breaches on LastPass, LastPass remains the leader in the web password manager space.
Call Group 4 Networks your IT Support provider from Toronto to help you with all your IT needs.