9 reasons why users still struggle with online security
A new report from Google finds a disconnect between online security best practices from experts and users. Here's where the groups differ.
http://www.networkworld.com/article/2969564/security/9-reasons-why-users-still-struggle-with-online-security.html?phint=newt%3Dnetworkworld_security_alert&phint=idg_eid%3D8e883ce00dd91cc3ac7d464b86019bdf&utm_content=buffer9e442&utm_medium=social&utm_source=linkedin.com&utm_campaign=buffer
Are your systems optimized for maximum speed and performance? (I can tell you, 99% of the computer networks we review are NOT.
Software updates
Installing software updates was the security practice that differed the most between security experts and users, according to the report. Thirty-five percent of experts mentioned it as a top security tactic, compared to just 2 percent of non-experts.
A lack of awareness of how effective software updates are might explain users'low numbers, the report said. "Our results suggest the need to invest in developing an updates manager that downloads and installs software updates for all applications—much like mobile application updates on smartphones," it said.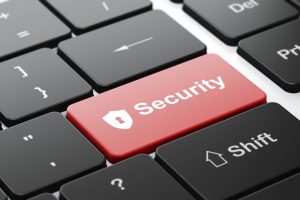 Antivirus software
Using antivirus software was the security action mentioned by most users relative to experts. Forty two percent of users said that running antivirus software on their personal computers is one of the top-three things they do to stay safe online, compared to just 7 percent of experts.
Firewalls
Firewalls also ranked high among users, which 17 percent mentioned in their top-three security actions, often in conjunction with antivirus software. Just 3 percent of experts prioritized firewalls as high. Experts cautioned against antivirus software and firewalls, calling them "simple, but less effective than installing updates"and "less sophisticated."
Call Group 4 Networks your IT Support provider from Toronto to help you with all your IT needs.