On The Road To Windows 9 – Once a new version of Windows is released to the public, and loaded on the upcoming computer models from manufacturers, Microsoft does not just sit back and do nothing for a few months.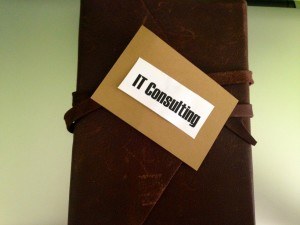 Windows 9 is already being planned and developed by the software giant. To this day, there are still a lot of people holding on to Windows 7 with both hands as people somewhat fear Windows 8 and 8.1 for it's somewhat major design changes. This is not to say no one is using Windows 8, a lot are in fact. If you have a Surface, from either generation, you are using Windows 8.
Microsoft made a mistake assuming everyone will be using the touch features Windows 8 provides.
One report (http://www.eweek.com/pc-hardware/windows-9-needs-to-reach-busiiness-users-sooner-rather-than-later.html) says Microsoft didn't realize quickly enough that hardly any businesses and organizations used touch-based computers to do their daily tasks.
One thing we can do is hope Microsoft will fix all of what was broken in Windows 8 and 8.1, and bring those fixes to Windows 9. For now, Windows 8 will do but not for everyone, and if possible, a lot of people, especially organizations will stick to Windows 7 for some time. Windows 7 is one Microsoft's most stable operating system in a long time, better than XP ever was.
There have been some more rumors that Microsoft may release a public preview for Windows 9, just like it has done with Windows 7 and 8, later this year. Also, another rumor is Windows 9 could be launching in 2015.
If you'd like more information on any of the Windows operating systems, contact Group 4 Networks.
About Group 4 Networks
We provide Toronto and GTA businesses with IT Support, IT Consulting and Managed IT Services at a fraction of the cost that they would pay a low-level full time IT Manager. Our team eliminates the hassle of dealing with the single knowledge and abilities of a lone "computer guy."  What makes us unique is that we proactively manage our customer's computer networks to eliminate many of the headaches and hassles of using computers to run a business.
We guarantee our customers a response within 60 minutes or less and We are the only IT service provider in the region that offers a 60-Day 100% no hassle money back guarantee on our flat rate all inclusive service plans.