Managed Services Provider – Group 4 Networks
Group 4 Networks is a trusted and experienced managed services provider offering comprehensive IT solutions tailored to meet the unique needs of businesses. With our expert team of professionals and cutting-edge technology, we deliver proactive monitoring, maintenance, and support to ensure seamless operations. Partner with Group 4 Networks as your trusted managed services provider and enhance the efficiency and security of your IT infrastructure.
What is a managed services provider?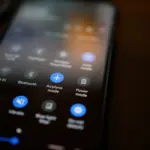 A managed services provider, commonly called MSP, is a professional company that remotely controls and supports various IT infrastructure and services for businesses. They offer proactive monitoring, maintenance, security, and troubleshooting to ensure smooth operations and minimize downtime.
What are the benefits of hiring a managed services provider?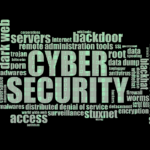 Hiring a managed services provider brings several benefits to businesses. It allows organizations to focus on their core competencies while offloading the responsibility of managing IT infrastructure to experts. MSPs provide proactive monitoring, rapid issue resolution, enhanced security measures, and scalable solutions, resulting in improved efficiency, reduced costs, and increased productivity.
How do I choose the right managed services provider for my business?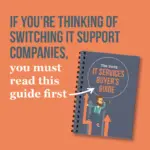 Choosing the right managed services provider requires careful consideration. Start by assessing your business needs and identifying the specific services and support you require. Look for MSPs with a proven track record, relevant industry experience, and CompTIA Managed Services Trustmark certifications. Additionally, consider their service level agreements, response times, security practices, scalability options, and client testimonials to ensure a reliable and trustworthy partnership.