Local IT Support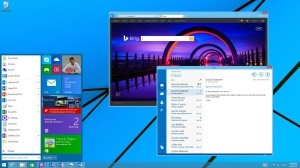 Because Your Company's Network Is Running Slow And Causing Problems But You Don't Know Who You Can Trust To Fix It Fast?
If so, give us a call, and let us show you what fast, friendly, and highly responsive Computer Support and IT services should be for your small to medium business.
DO YOU CONSTANTLY STRESS OVER FINDING THE RIGHT SOLUTION FOR IT SUPPORT IN TORONTO, RICHMOND HILL, AND THROUGHOUT GTA?
Group 4 Networks helps companies like yours get reliable Computer Support they can count on. "Why is dependable Network Services so difficult to find?" Sound familiar?
We're always there for you, with IT Consulting to make running your business in Toronto and GTA worry-free.
With G4NS as your dependable teammate in Computer Support, you can:
Reduce downtime, by stopping any technology problems before they affect your organization.
Count on us for all your IT needs, while you focus on your business.
Get more IT for your money, with predictable budgeting for all your technology services and support.
G4NS has Computer Support that can end the frustration over finding a reliable support provider. Providing service to Toronto, Richmond Hill, GTA, Mississauga, and Markham. We deliver strategic Computer Support solutions for your business to stay ahead of the game.
With our IT Consulting and Network Services designed by reliable experts. Business owners like you can count on us for success. Let us help you get rid of the unreliable IT guy today.
Using Group 4 Networks Managed IT Services and IT Support approach to IT, you're turning over the responsibility for your IT needs to a Managed Service Provider (MSP) who takes a proactive approach to monitoring your system.
About Group 4 Networks your Best Computer Support Toronto firm.
We provide Toronto and GTA businesses with IT Support, IT Consulting, and Managed IT Services at a fraction of the cost that they would pay a low-level full-time IT Manager.
Our team eliminates the hassle of dealing with the single knowledge and abilities of a lone "computer guy." What makes us unique is that we proactively manage our customer's computer networks to eliminate many of the headaches and hassles of using computers to run a business.
Did you know that 60% of businesses go out of business after a data breach?
Data breaches are expensive and can damage a company's reputation. Legal, IT, breach notification, and identity monitoring expenses can add up quickly. After a data breach, customers often leave a business due to a lack of trust, and negative publicity keeps newer customers from utilizing the services of the business.
Data breaches cause owners and employees emotional stress and anxiety.
Don't be a statistic! Group 4 Networks to learn more about how we can protect your business from a data breach.
Q. What IT Support Companies Do?
A. IT support companies are responsible for a lot more than just running an occasional virus check or making sure that you're always using the latest version of Microsoft Word. We assist with a wide range of different functions, all of which are critical and not all of which are obvious to the health and future success of your company.
Q. What are the five types of support services in an IT organization?
IT Support – or more commonly known as tech support – is an important part of keeping businesses running in our digital landscape. If you've not experienced using IT Support services, here are the 5 most common services that IT support companies offer to businesses like yours.
A.
1 . Managed IT Services and Support
2. Hardware Support
3. Cybersecurity
4. Cloud Solutions
5. Data Security