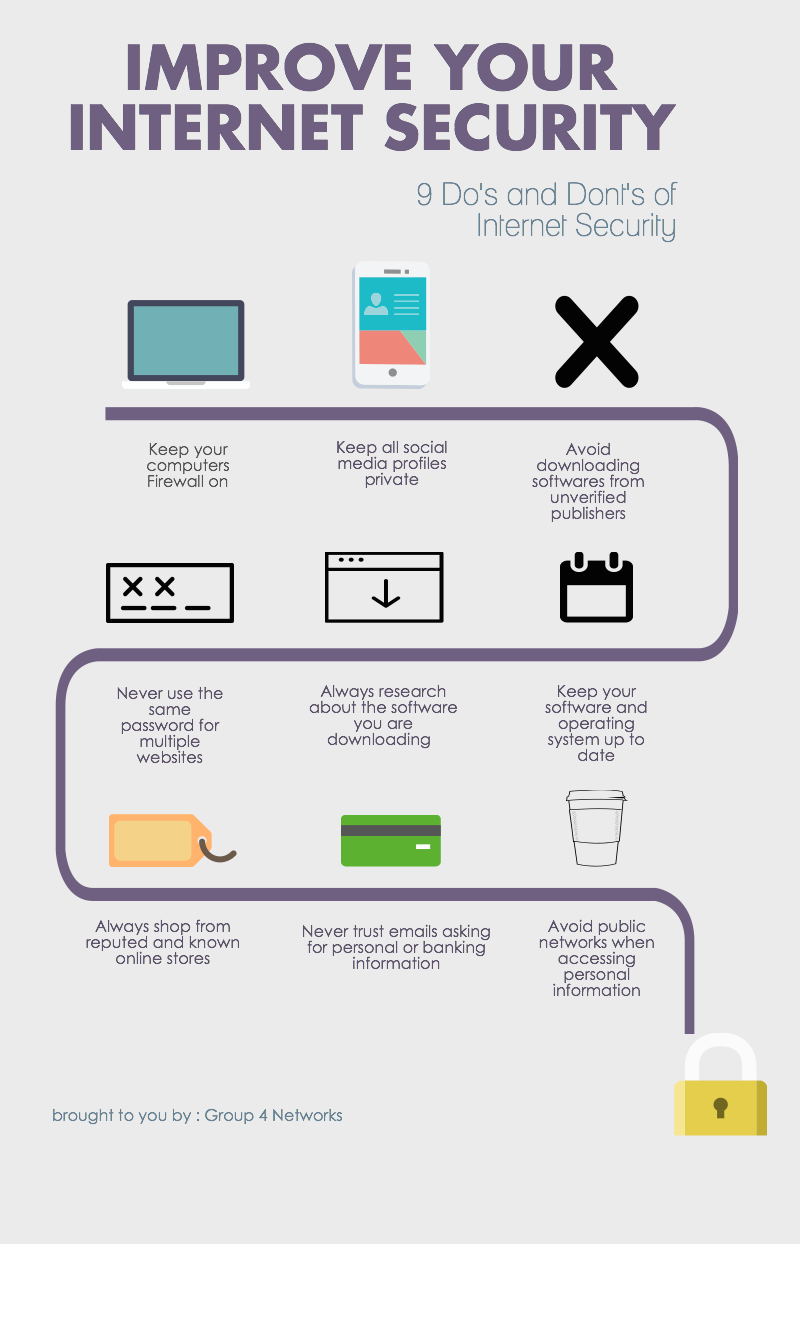 Group 4 Networks is an Internet Security Company with the same owner since 2006. You can count on us to be here long-term and stand by all of our work. To date, over 100 companies in the Toronto area have trusted us to upgrade, maintain, and fix their computer network.
We GUARANTEE a 1-hour response time for all your Internet Security Support.
When your computer network goes down, you need it fixed immediately so you can get back to running your business. We guarantee to respond to a crisis within 1 hour of your call, if not sooner.
We give flat-rate project pricing. Unlike other computer support companies, we'll give you one flat rate for a project and guarantee to deliver your solutions without charging a penny more. This gives you peace of mind knowing you won't end up with a bill 2 or 3 times more than you anticipated or getting hit with hidden charges or extra hours.
We are big enough to handle any Internet Security job and small enough to still provide you the individual attention you deserve. As a customer, you will have direct access to me, the owner, to handle any problems, concerns, questions, or issues you may have.
We are far less expensive than hiring a full-time computer support staff. By outsourcing your computer support to us, we can save you thousands of dollars on hiring, salaries, and benefits.
We GUARANTEE that we can solve your computer problem or it's FREE. When you hire us to solve the Internet Security problem, we will fix it right the first time so you can get back to running your business.
We can schedule system upgrades and fixes after normal business hours so as not to interrupt your business. System upgrades and installations can bring down your system for several hours. That's why we can schedule these types of upgrades during the evening or weekends so as not to interrupt your 9 to 5 business.