Remove CryptoWall 3.0 virus, removal instructions
What is CryptoWall 3.0?
CryptoWall 3.0 virus is a dangerous ransomware, which can easily lead you to lots of troubles. This threat can easily
Remove CryptoWall 3.0 virus, removal instructions
http://www.2-spyware.com/remove-cryptowall-3-0-virus.html?utm_content=bufferf6057&utm_medium=social&utm_source=linkedin.com&utm_campaign=buffer
Are your systems optimized for maximum speed and performance? (I can tell you, 99% of the computer networks we review are NOT.
CryptoWall 3.0 virus is a dangerous ransomware, which can easily lead you to lots of troubles. This threat can easily block your files, start blackmailing you and may even try to leave you without money. If you want to avoid such issues, you should try to do your best when trying to avoid CryptoWall 3.0 and previous its versions, such as Cryptowall,Cryptolocker, CTB Locker, etc. Otherwise, you can be left without your important documents, photos, video files and similar data.
If any of previously mentioned viruses infiltrates the system, it typically scans it and encrypts each of required files. It is known that CryptoWall 3.0 virus is looking for these file extensions: 3fr, accdb, ai, arw, bay, cdr, cer, cr2, crt, crw, dbf, dcr, der, dng, doc, docm, docx, dwg, dxf, dxg, eps, erf, indd, jpe, jpg, kdc, mdb, mdf, mef, mrw, nef, nrw, odb, odm, odp, ods, odt, orf, p12, p7b, p7c, pdd, pef, pem, pfx, ppt, pptm, pptx, psd, pst, ptx, r3d, raf, raw, rtf, rw2, rwl, srf, srw, wb2, wpd, wps, xlk, xls, xlsb, xlsm, xlsx, etc. After finding each of these extensions, virus encrypts them. It is known that this is done with a help of AES CBC 256-bit encryption algorithm, what means that the only way to decrypt each of encrypted files is to get a decryption key. After doing so, Cryptowall starts showing a huge warning message that instructs the victim how he/she can unblock each of encrypted files. Typically, virus asks to download and install Tor web browser, launch it and then visit its website. Here, victim is asked to pay a ransom of $500. After failing to make this payment within 7 days, the ransom is increased to $1000. However, we want to encourage you NOT to pay the fine. We say so because there is no guarantee that after pushing you into paying a ransom, which is needed for decrypting encrypted files, CryptoWall's owners will send you the decryption key. At the moment of writing, ransomware-type programs have become a serious issue for PC users, so there are lots of developers that have started to design specific tools that could help for affected PC users. If CryptoWall 3.0 ransomware has just appeared on your desktop, you should run a full system scan with Reimage and prevent the further encryption. In addition, you should try these programs for decrypting your files: R-Studio, Photorec.
Remove CryptoWall 3.0 virus, removal instructions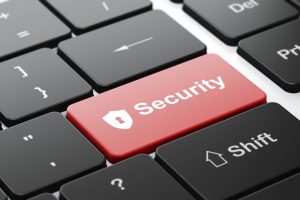 Call Group 4 Networks your IT Support provider from Toronto to help you with all your IT needs.