Windows 10
Microsoft put out three updates for Windows 10 immediately after the operating system's release
http://www.windowsecurity.com/blogs/shinder/windows-10-gets-its-first-updates.html?utm_content=buffer5d8ee&utm_medium=social&utm_source=linkedin.com&utm_campaign=buffer
Are your systems optimized for maximum speed and performance? (I can tell you, 99% of the computer networks we review are NOT.
Windows 10
We've written (and spoken) about Windows 10 and its approach of "rolling updates" more than once already.
The idea is pretty simple, and at first glance, it's hard to see a downside.
When a patch is ready, it gets published; and when your computer goes online and sees the patch, it gets applied.
As we've said in the Chet Chat podcast, "Why wait a month for a fix when you can wait 24 hours?"
Not everyone agrees that updates should "just arrive," of course.
Some people want to choose, or at least the right to choose, even if they don't exercise it, just because. (We sympathise with that opinion.)
Windows 10
Others think that they can make wiser decisions than Microsoft about how reliable each update will be, especially if they use "hindsight updating," which is where you let loads of other people go first and see how they get along.
And there are those who need to watch their bandwidth, for example because they rely on a mobile phone data plan, where deferring an update, even for a few hours, might save both time and money.
→ Networks with "night owl" data periods are usually much cheaper at those times because they're under-utilised, and therefore much faster as well.
However, it seems that Microsoft is sticking to its guns over giving you updates for Windows 10 (at least for the non-corporate versions), whether you're ready and willing, or not.
There's a way to stop an update from reinstalling, assuming that something goes wrong and you have to remove it.
But you have to get the update you don't want in the first place in order to find out that you don't want it.
→ Microsoft's unwanted update inhibitor should at least partially assuage objectors in the first two categories above – those who prefer choice, or who want an escape route in case of trouble. But it won't do much for those who have cost concerns over bandwidth, especially because they'll have to spend money to find out they could have saved it.
Anyway, in case you were wondering how soon after the Windows 10 launch on 29 July 2015 you'd see your first Windows 10 updates…
…you need wait no more.
Windows 10
Microsoft officially published three Windows 10 updates dated 29 July 2015!
Strictly speaking, they aren't really new updates, because they don't patch security holes that were found and fixed after the 29 July 2015 launch date of Windows 10.
They're updates that were prepared and shipped for other versions of Windows back on 14 July 2015, which was the Update Tuesday immediately before the official Windows 10 launch.
The updates are: MS15-073, MS15-074 and the latest Flash update for Internet Explorer.
In other words, these are updates that were completed between the publication of the so-called RTM (release to manufacturing) version and yesterday's actual launch date.
Nevertheless, it's a sign that Microsoft really means business with "update early, update often" as far as Windows 10 is concerned.
You may not be entirely in favour of totally automatic updating at the operating system level, but if it means more people are more likely to be patched more quickly than ever before…
…you have to admit, there's an upside for the online community as a whole.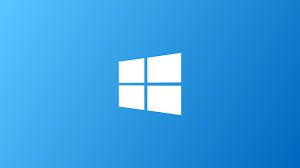 Call Group 4 Networks your IT Support provider from Toronto to help you with all your IT needs.
Windows 10