The Hackers Are Winning
RSA Hammers Home Fact That Hackers Are Winning
NEWS ANALYSIS: Many themes emerged at the world's largest security conference, and many vendors seem resolved to the fact that you can't stop attacks, but you can detect them.
The Hackers Are Winning
here was a pall of darkness that hung over the RSA Conference that ran at San Francisco's Moscone Center from April 20 to 24. Speaker after speaker, session after session, vendor booth after vendor booth, there was one overriding message that I heard time and again—the attackers are winning.The most clichéd saying of the week was that there are only two kinds of organizations—those that have been breached and those that haven't yet discovered that they have been breached.It's an air of defeatism that frankly I find appalling. How could the security industry with all its myriad vendors, tools and money not be succeeding in stopping attackers? Where is all the money going that enterprises are investing in security if it's not going to stopping attackers?The near-endless drumbeat of breach disclosures in the media (and here at eWEEK we have covered our fair share of breaches) has helped to create a climate of fear, where enterprises fear that they will be the next Sony or Target, the next breach waiting to be discovered.
Alexander, of course, was on duty when one of the most embarrassing insider threat attacks of all time occurred—namely, the Edward Snowden disclosures. Alexander did not talk about how the NSA has improved its own security in the post-Snowden era, but others did. In the Cryptographers panel keynote on April 21, Ed Giorgio, a 30-year veteran of the NSA, said that after Snowden, the NSA had a new mandate for increased compartmentalization to protect sources and methods.You see, while hackers are a real risk, the simple truth is that flat networks make attacks more dangerous. Flat networks are non-compartmentalized, so once one user is compromised, an attacker can pivot, use some form of privilege escalation bypass and get access to an entire network.Security researcher Chris Roberts, himself the subject of much talk during the RSA event, described the flat networking issue as one of "security hopscotch." Roberts is the security researcher who was denied access to a United Airlines flight after he tweeted on a prior flight about a theoretical risk to airline WiFi security. At RSA, Roberts detailed a new theoretical scenario in which misconfiguration and lack of proper controls could lead an attacker to take control of an Internet connection and then pivot to attack anything the user is connected to.The challenge is that in a world where everything is connected to everything else, without boundaries, proper segmentation or access controls, the hack of one device is a hack of an entire enterprise infrastructure.It doesn't have to be that way. Not every device needs to be fully accessible to everyone. Users can be locked down to get only the privileges they need on a network to do the tasks they are authorized to perform.In a world where the new accepted paradigm is that hackers have already infiltrated us all, every port, every packet and every user need to be scrutinized to identify potential risk. That's the new normal, and it doesn't mean that security has failed; it means that security needs to be applied properly for it to be effective.
http://www.eweek.com/security/rsa-hammers-home-fact-that-hackers-are-winning.html?dni=241421725&rni=24808655&utm_content=buffer02ec3&utm_medium=social&utm_source=linkedin.com&utm_campaign=buffer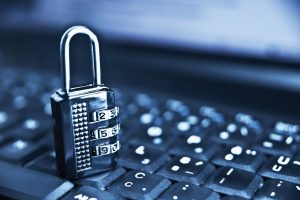 The Hackers Are Winning
Are your systems optimized for maximum speed and performance? (I can tell you, 99% of the computer networks we review are NOT.
The Hackers Are Winning
Call Group 4 Networks your IT Support provider from Toronto to help you with all your IT needs.
The Hackers Are Winning