When Cyberfraud Hits Businesses, Banks May Not Offer Protection
Cyberthieves steal hundreds of millions of dollars a year from the bank accounts of U.S. businesses. Many business owners are surprised to find out their bank is not obliged to make them whole.
Individuals are pretty well-protected when it comes to fraudulent transfers from their bank accounts. Regulation E of the Electronic Fund Transfer Act requires banks to bear the burden in most circumstances. That's not the case for small businesses, even if they're owned by a single person, like Volunteer Voyages.
Krier's company, in Wilsonville, Ore., leads volunteer trips to developing countries for humanitarian projects. After he returned from a trip to Peru in 2013, his bookkeeper told him his bank account was overdrawn. Krier says he told her, "Well, that has to be nonsense because there's thousands of dollars in there."
It turned out a cybercrook had commandeered the debit card he used to cover the costs of foreign trips. Krier expected that his bank would reimburse him.
http://www.npr.org/sections/alltechconsidered/2015/09/15/440252972/when-cyber-fraud-hits-businesses-banks-may-not-offer-protection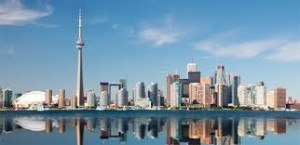 Are your systems optimized for maximum speed and performance? (I can tell you, 99% of the computer networks we review are NOT.
Call Group 4 Networks your IT Support provider from Toronto to help you with all your IT needs.
We provide Toronto and GTA businesses with IT Support, IT Consulting and Managed IT Services at a fraction of the cost that they would pay a low-level full time IT Manager. Our team eliminates the hassle of dealing with the single knowledge and abilities of a lone "computer guy."  What makes us unique is that we proactively manage our customer's computer networks to eliminate many of the headaches and hassles of using computers to run a business.
If your Business is hit with cyberfaud call Group 4 Networks to help you clear your name.