Canada is cracking down on spammers with its new ant spam legislation. This new legislation will be federal law and it will go into effect July 1st of this year. On this date, if your organization regularly sends newsletters, such as promotions, new offers, information, to a big majority of people, you must ask for consent. Also, your website or emailing system must employ an unsubscribe function, which the recipient can easily use to unsubscribe from your newsletters.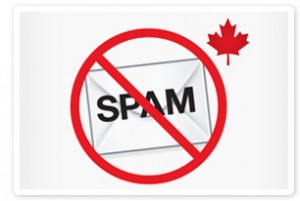 Should the organization continue to send out newsletters, without adhering to the new legislation, there could be serious penalties, up to $10 million dollars.
If you'd like to read more on the Canadian Anti Spam Legislation (CASL), feel free to visit the links below or contact Group 4 Networks.
http://www.law-faqs.org/wiki/index.php/Canada_Anti-Spam_CASL/Key_Provisions
http://fightspam.gc.ca/eic/site/030.nsf/eng/home
Contact Group 4 Networks today to see how Group 4 Networks can assist you with all of your IT obligations. Servicing for over 10 years, Group 4 Networks is able to transition your office, company or business into the modern day cloud. 
Group 4 Networks offers its services to various companies, offices and businesses including; IT Dental Support, IT Support for Law Firms and IT Medical Support.
Contact Group 4 Networks TODAY to receive a free estimate.