Browser Tricks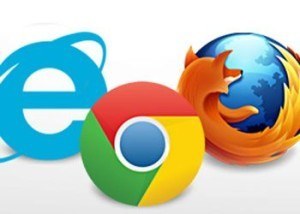 All browsers are basically all the same, right? They display your favorite websites, end of story. Far from it! In years of testing many, many versions of most of the major Web browsers, I've come across quite a few splashy features unique to each browser. Every browser you might care to install has at least one, and often several, unique feats it alone can perform. I'm not just talking about being faster or offering more HTML5-compliance, which, for sure are things you want in your Web-surfing software. I'm talking about the real whiz-bang, party-trick material.
I'm also only considering features that only one browser can claim. There are plenty of cool tricks that two or more browsers can muster. A few examples include synchronizing things like bookmarks, passwords, settings, and even tabs. Firefox and Chrome are both particularly adept at this. Another clever capability found in all the major browsers today is customization through extensions. These add buttons and behaviors that can make a browser your very own. Another type of nifty customization common to several browsers is themes, which personalize the look of the program window with images and colors. Firefox, Chrome, and Opera excel here.
Some cool browser features are based on support for new or emerging Web standards. Perhaps coolest among these is called WebRTC GetUserMedia. This allows a website to use your webcam and microphone without the need for plugins like Adobe Flash and Microsoft SilverLight. In fact, new Web code specifications are ever narrowing the gap between what a site can do and what an installed app can do, with things like drag-and-drop, local storage, and many more.
Clearly, browsers do a bunch of neato stuff even without the features that follow. But for me those are what make the difference. And vive la difference!
Contact Group 4 Networks for all of your IT needs.
Group 4 Networks, your partner for IT success.