The Best Ultrabooks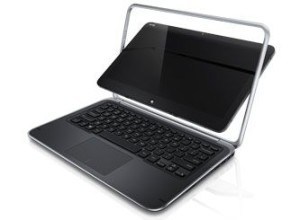 Since Intel's introduction of the category a few years ago, ultrabooks have poured into the market in the last year or so. But while the term may be fairly new, the laptops themselves aren't a mutation of some sort. Intel simply put a new spin on an evolving category of laptops that are incredibly thin, battery-efficient, and use low-voltage processors. Interestingly enough, these laptops were previously known as CULV laptops (CULV stands for consumer ultra-low-voltage processors), but Intel decided, and rightly so, that CULV doesn't exactly sound sexy to consumers. In fact, it doesn't sound like anything at all. Voila, ultrabooks.
But what exactly comprises an ultrabook? Intel has a long list of specifications on its blog. While the specifications are still evolving, the main ones are a low-voltage Intel Core processor, a frame no thicker than 0.83 inch, at least five hours of battery life, and fast boot times. The last rely on an Intel technology called Rapid Start, which makes use of flash storage embedded on the laptop's motherboard.
With Windows 8 and 8.1, touch screens look to become an integral part of the ultrabook spec, with all eyes on Windows 8 and how Microsoft's operating system will drive this segment. Indeed many of the new Windows-8 ultrabooks that have launched feature touch screens.
By including touch functionality, Intel is also anticipating that its ultrabooks will include tablets and convertibles or hybrids as well, and some of the new PCs bear that out. The implementation of hybrid models have met with mixed results so far, but expect more to launch this year.
An unspoken factor is that Intel would like prices for ultrabooks to come in well below the $1,000 mark. What we've seen so far doesn't really bear that out. Sure, there have been a couple of ultrabooks that are retailing for less than that, but most are just above—or way above—the $1,000 price point, depending on the configuration. Keep in mind, however, that this is a nascent category, with but a handful of systems that fall within its specifications.
Are ultrabooks for you? You can figure that out by reading our primer on the category and then studying our buying guide. But before you do, check out our picks for the 10 best ultrabooks on the market today.
Source: http://www.pcmag.com/article2/0,2817,2400007,00.asp
Contact Group 4 Networks for all of your IT needs.
Group 4 Networks, your partner for IT success.